Great challange for those who have done the MRT
2 to 3 Hours on Trail
For Intermediate to Advanced Riders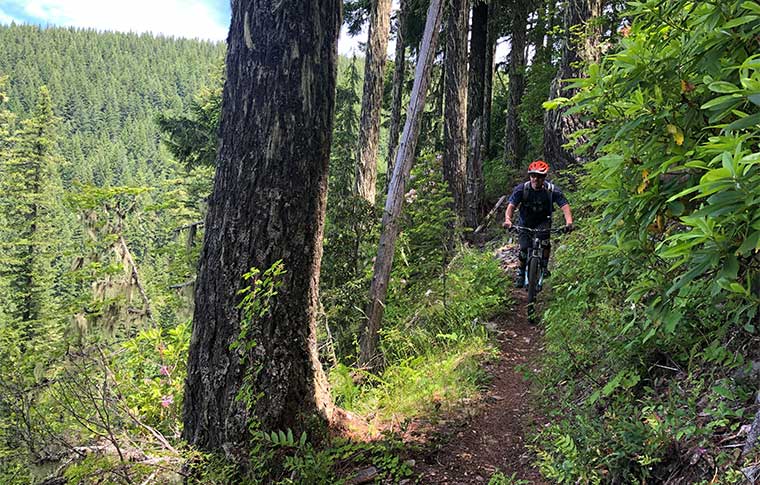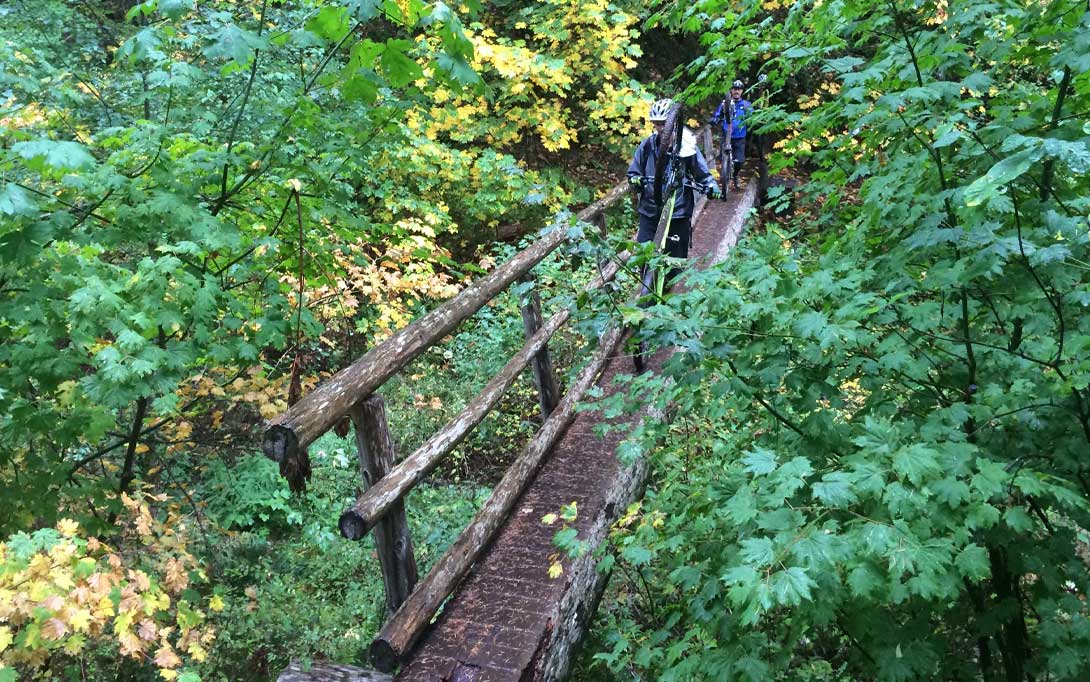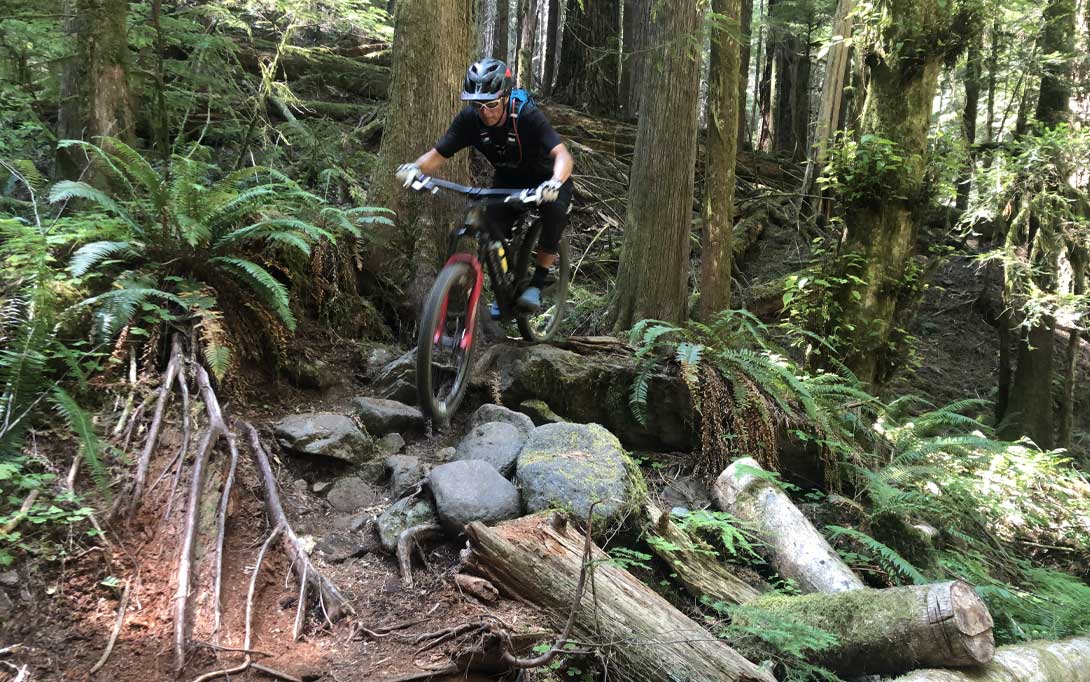 September 21, 2023: This trail is still open and rideable! Great option to the currently closed McKenzie River Trail.
This is a  choose your own adventure shuttle! For those who want an uphill challenge, start your ride off with a mile climb to the top of Castle Rock to be  rewarded with spectacular view of the McKenzie Valley and The Three Sisters.  You also have the option to skip the Castle Rock portion and just go straight in for  4.5 miles of flowy downhill singletrack on King Castle trail, through lush, green, old-growth forests.
Need more trail time? Add on a Quick & Dirty Shuttle run if you're up for it!
*King Castle is a very popular multi-use trail; please control your speed and yield to pedestrians and uphill traffic.
---
BOM Trail Map