Sleeps 2-4
Full Kitchen & BBQ
1 Sleeper Sofa
Wood-Burning Fireplace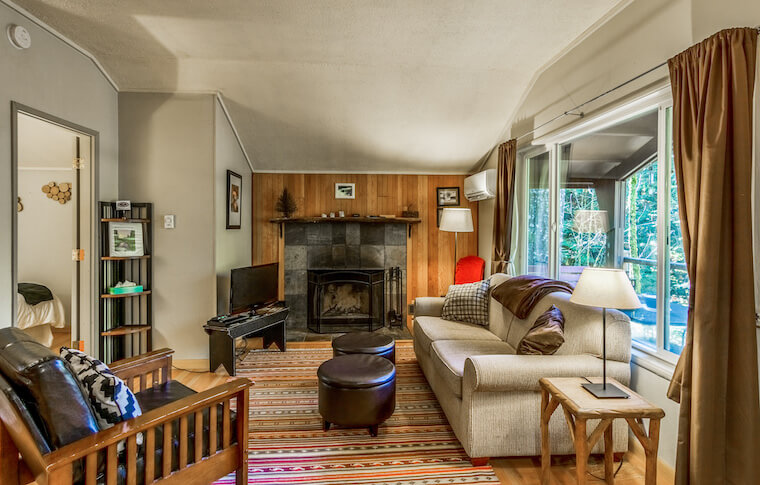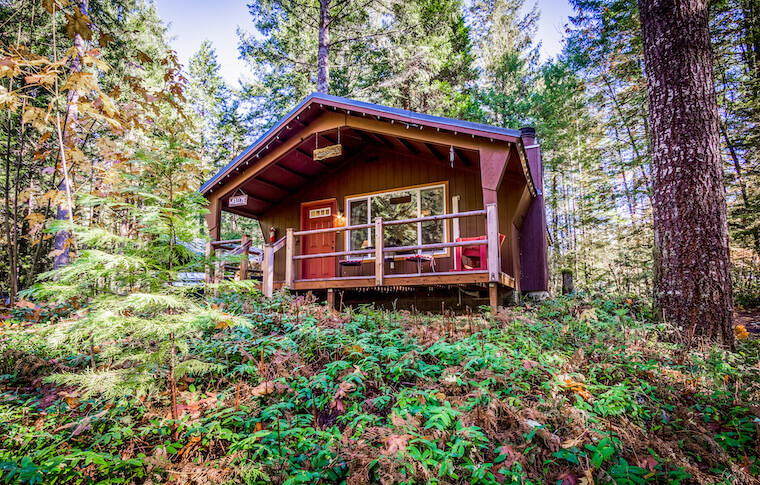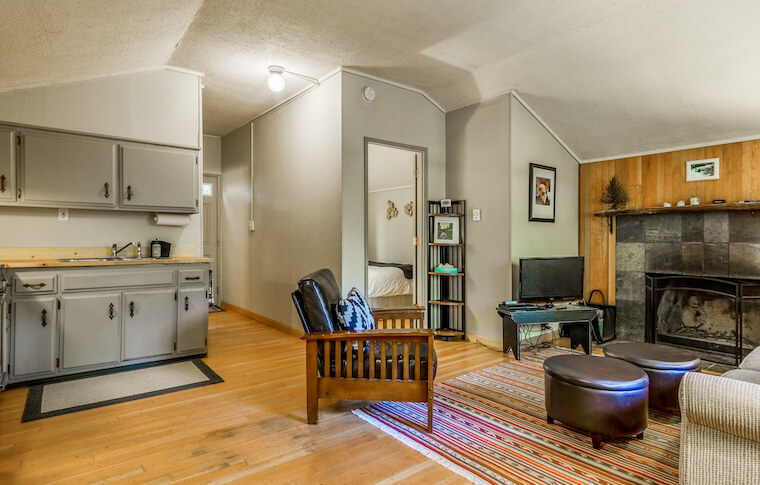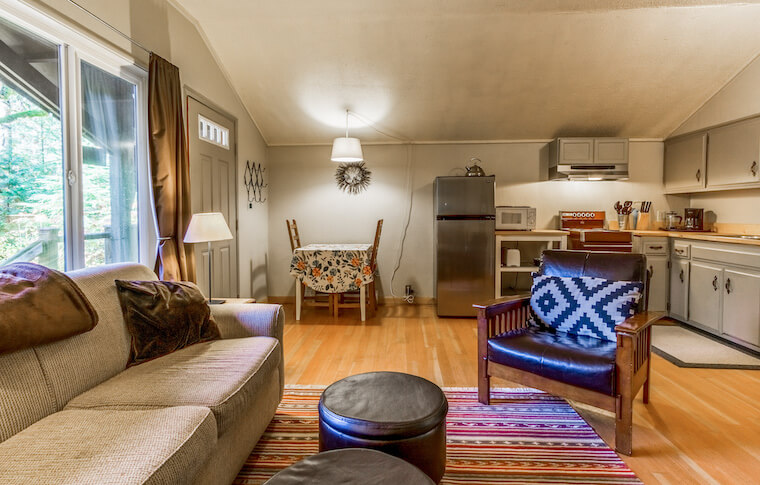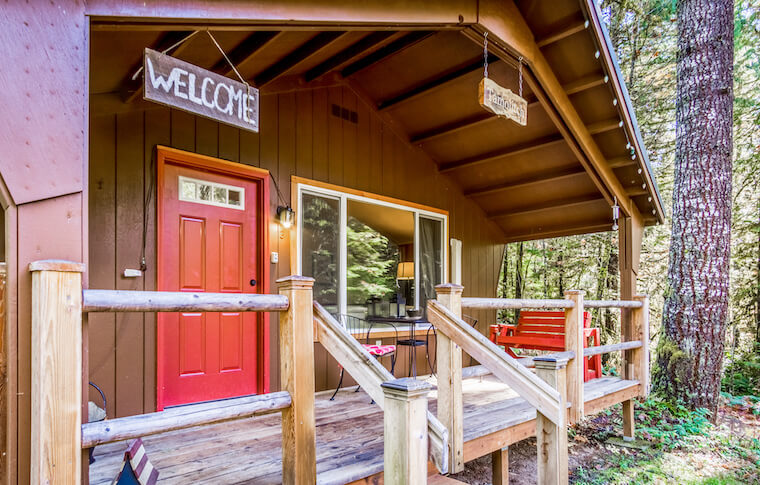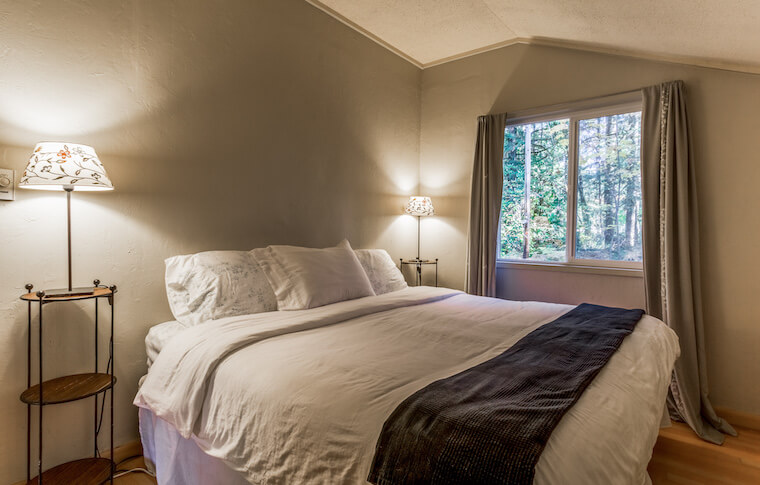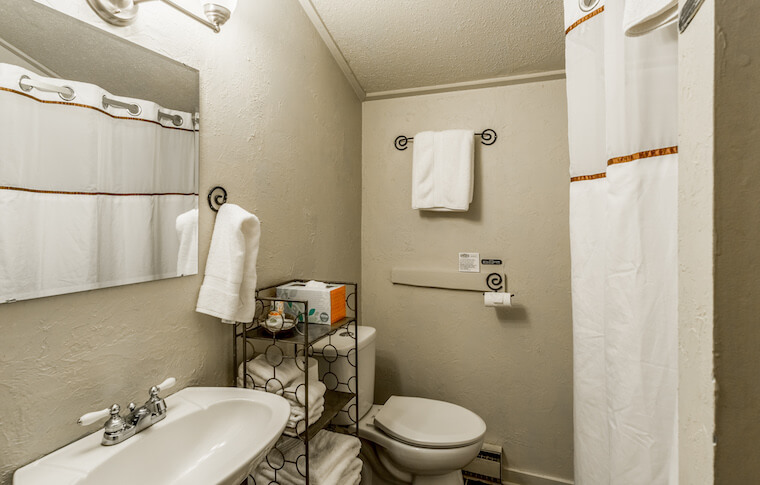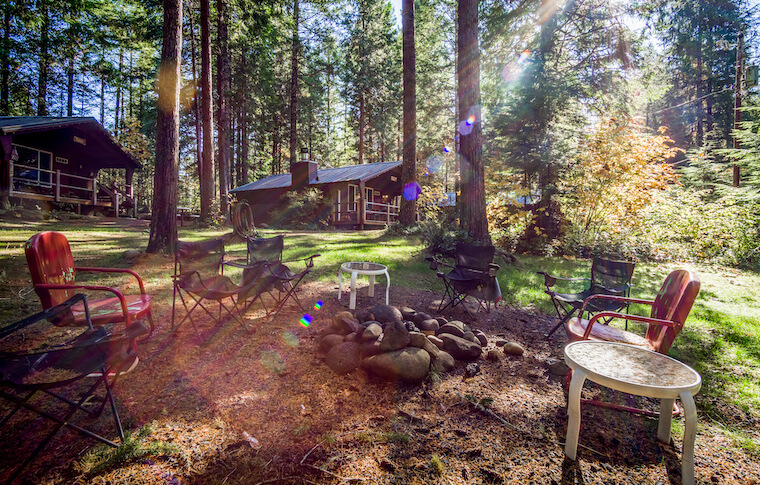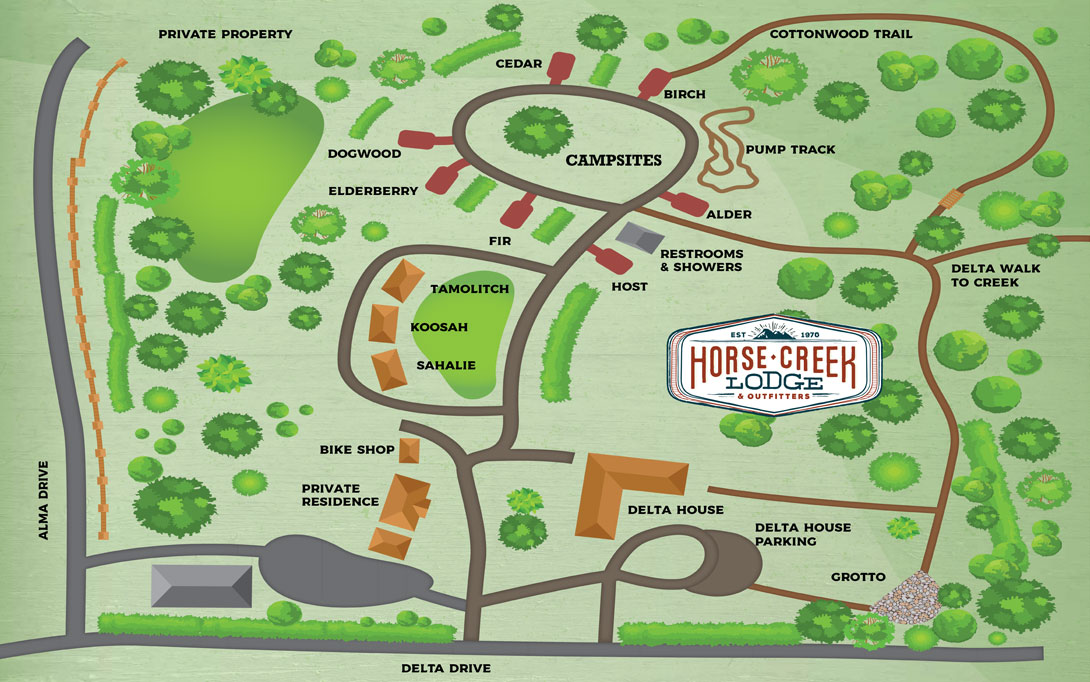 Near Hoodoo Ski Area and several Hot Springs, it's the perfect winter getaway!
Named after one of the area's most beautiful attractions along the McKenzie River Trail: Tamolitch Falls, or The Blue Pool, you'll love spending the night in this comfortable mountain retreat among towering, shady trees. Tamolitch Cabin features one bedroom, one bathroom, a living room with a sleeper sofa, a fully equipped kitchen, and a covered porch. With sleeping arrangements for anywhere from 2 to 4 guests, this lodge is ideal for families or couples.
Spend your evenings enjoying the cool mountain breeze on the outdoor covered porch or visiting around the campfire, or curl up in front of the fireplace when it's too chilly outside! There are plenty of ways to unwind here in the McKenzie River Valley.
Book yourself a magical getaway in McKenzie Bridge at Tamolitch Cabin and enjoy some of the Pacific Northwest's best activities. Our close proximity to places like Belknap and Cougar Hot Springs, Hoodoo Ski Resort, and Tokatee Golf Course allows you to explore the best of the area without spending your entire vacation on the road.
---
Meet Your Hosts: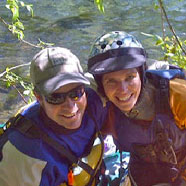 Gary and Alyssa Brownlee have been the proud owners of Horse Creek Lodge & Outfitters since 2011. They're a family of four (plus one pup!) who love living in the woods of Oregon and are looking to share their love of the outdoors with their customers and guests. Read More »