Shuttle Two Great Trails
5 to 6 Hours on Trail
For Intermediate to Advanced Riders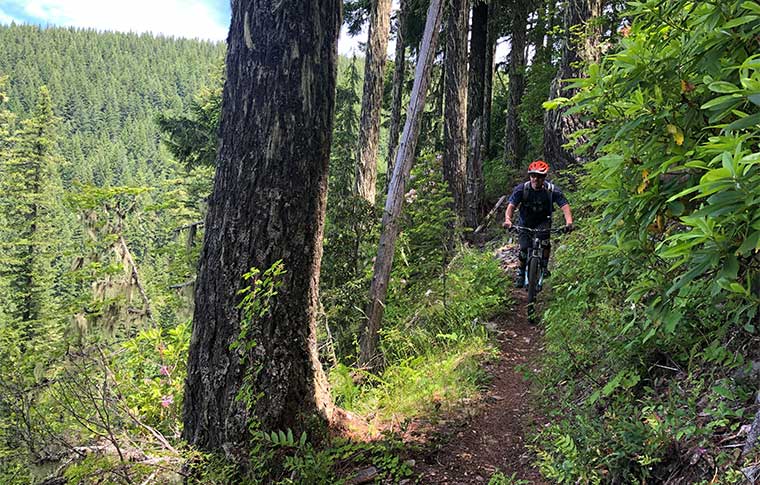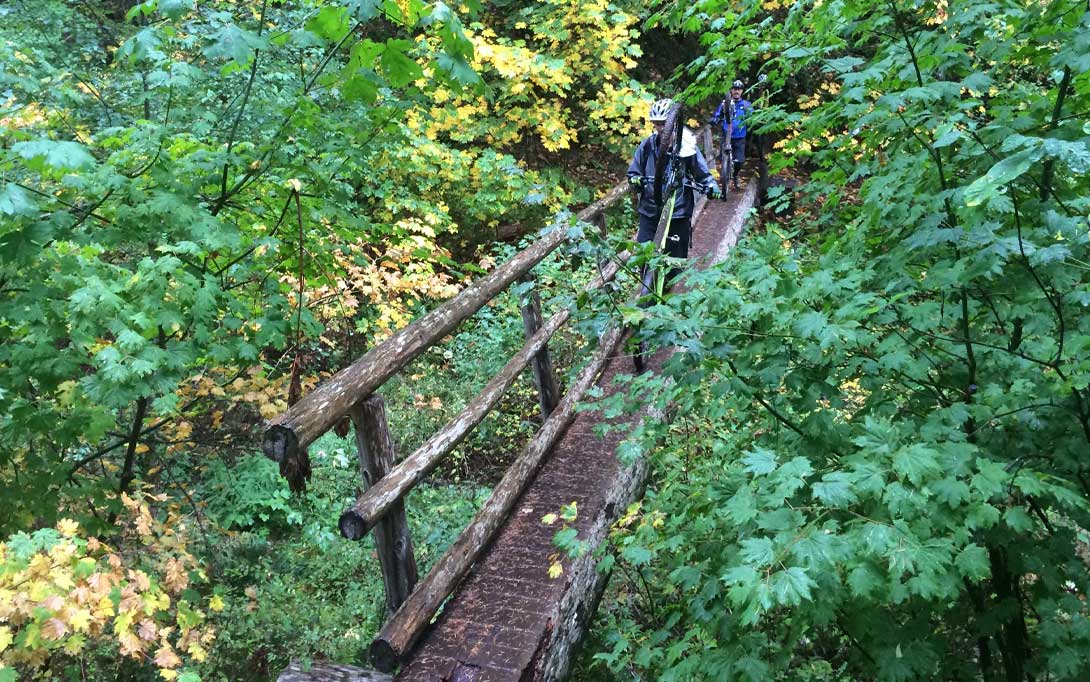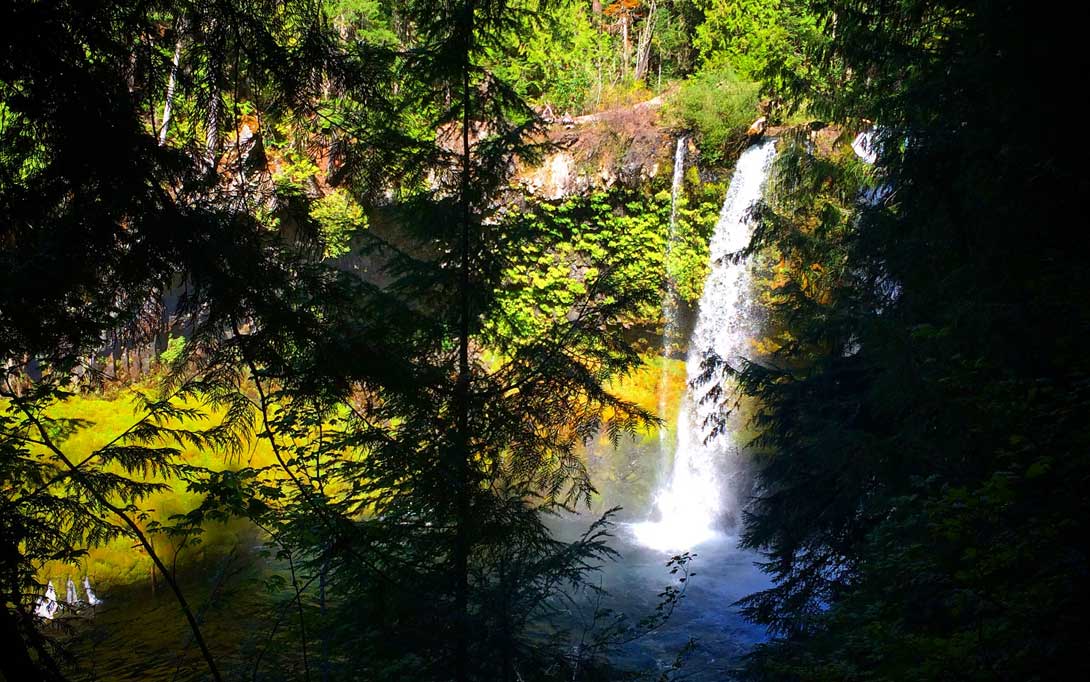 AUGUST 18, 2023:
THE MCKENZIE RIVER TRAIL IS CLOSED TEMPORARILY DUE TO THE LOOKOUT CREEK FIRE. We will continue operations when it is back open and safe to do so. We are still offering shuttles on King Castle Trail as well as Quick and Dirty laps!
Experience two of the McKenzie Valley's most iconic, most beautiful, and most FUN trails in one day!
Start the day with close to 4 miles of flowy downhill singletrack on King Castle* trail, through lush, green, old-growth forests, then get shuttled to the top of the McKenzie River Trail for a challenging and technical 11-mile ride on one of the country's most scenic trails! The MRT portion of the ride will take you along the stunning shoreline of Clear Lake, past the magnificent Sahalie and Koosah Falls, and down to the incredible Blue Pool! For the final 2.2 miles from Blue Pool to the Trailbridge parking lot, you'll get to experience the newly-built Blue Pool Bypass, which avoids all of the hikers on this very popular section of trail. Finish your day by grabbing a post-ride beverage, shower, and bike wash at Horse Creek, or add another King Castle run if you're up for it!
*King Castle is a very popular multi-use trail; please control your speed and yield to pedestrians and uphill traffic.
How It Works
Meet at Horse Creek Lodge by 9 AM to load bikes and hop in our shuttle van
Shuttle van drops riders at the top of King Castle
Riders exit the trail, where the van awaits; load up on the van again
Stop by Horse Creek Lodge, pick up rider vehicles, drivers follow van
Drop rider vehicles at Trailbridge Parking Lot en route to the top of the MRT
Drop riders at the top/start of the MRT, above Clear Lake
Ride the MRT to Trailbridge where your car awaits**
Stop by Horse Creek for a post ride beverage, or hop on another shuttle to King Castle!
*Riders also have the option of leaving vehicles at HCL and continuing past Trailbridge. There is a closure in place that will necessitate that riders detour to the road between Trailbridge and Deer Creek.
---
BOM Trail Map