Sleeps 10-12
10 Individual Beds
3000' of Living Space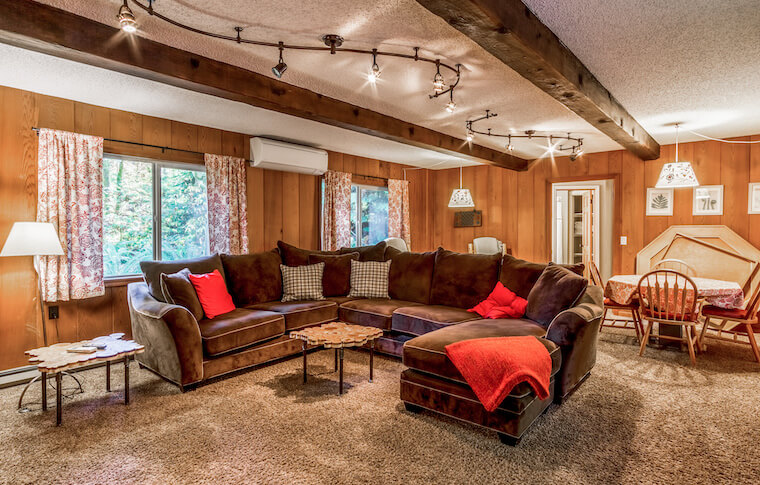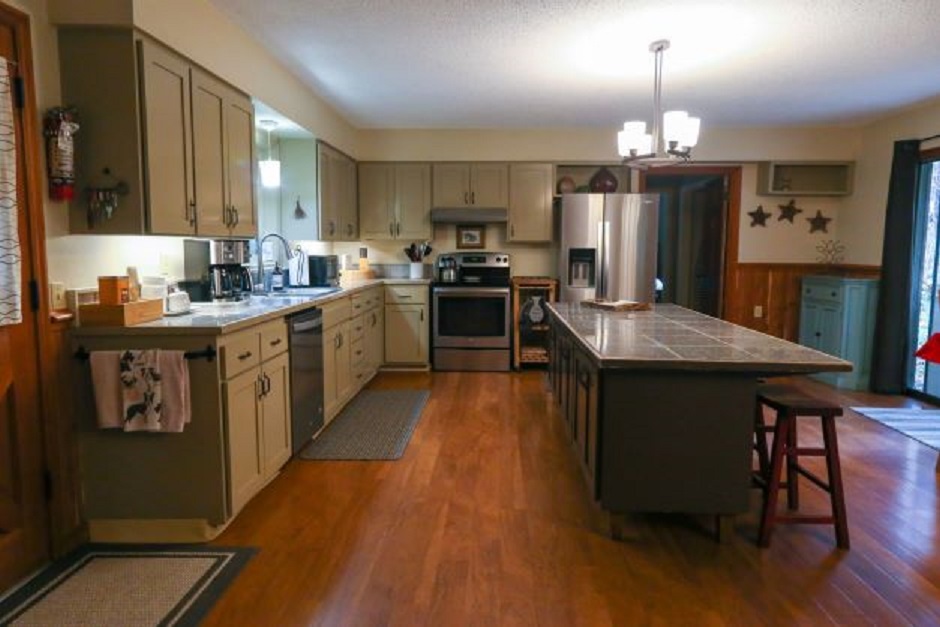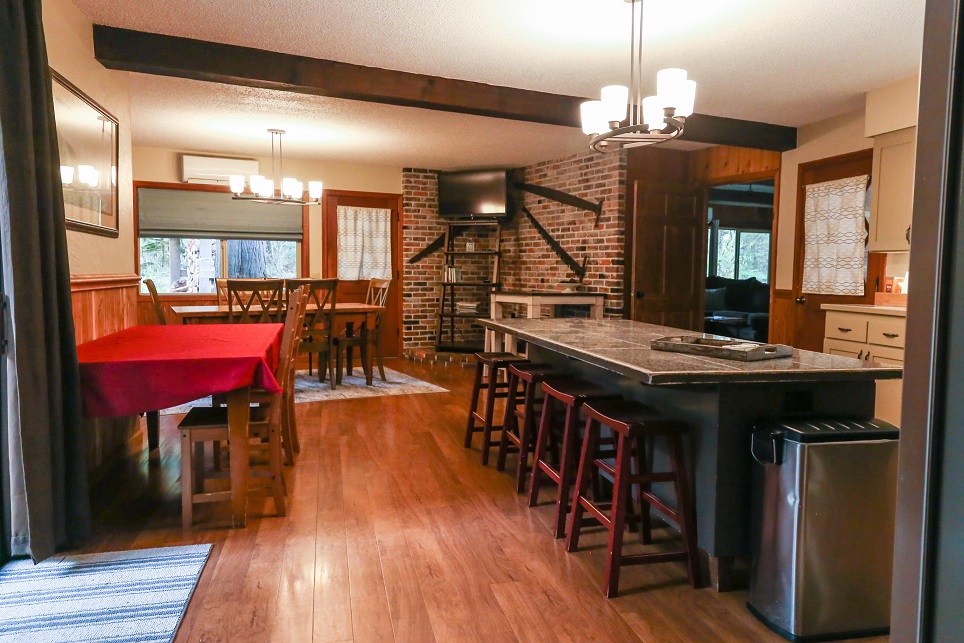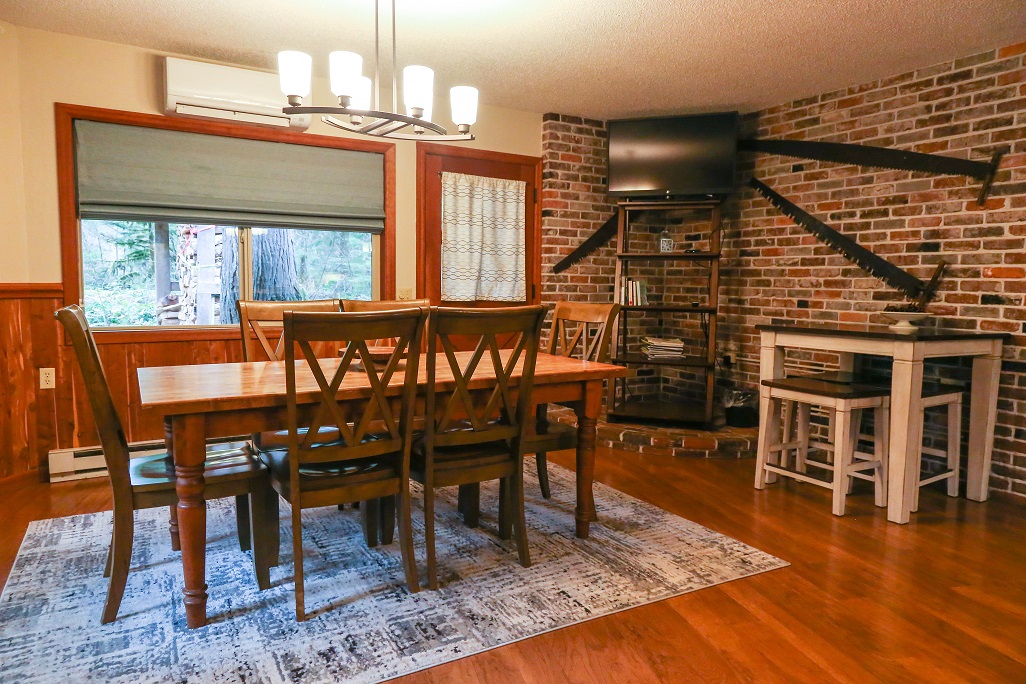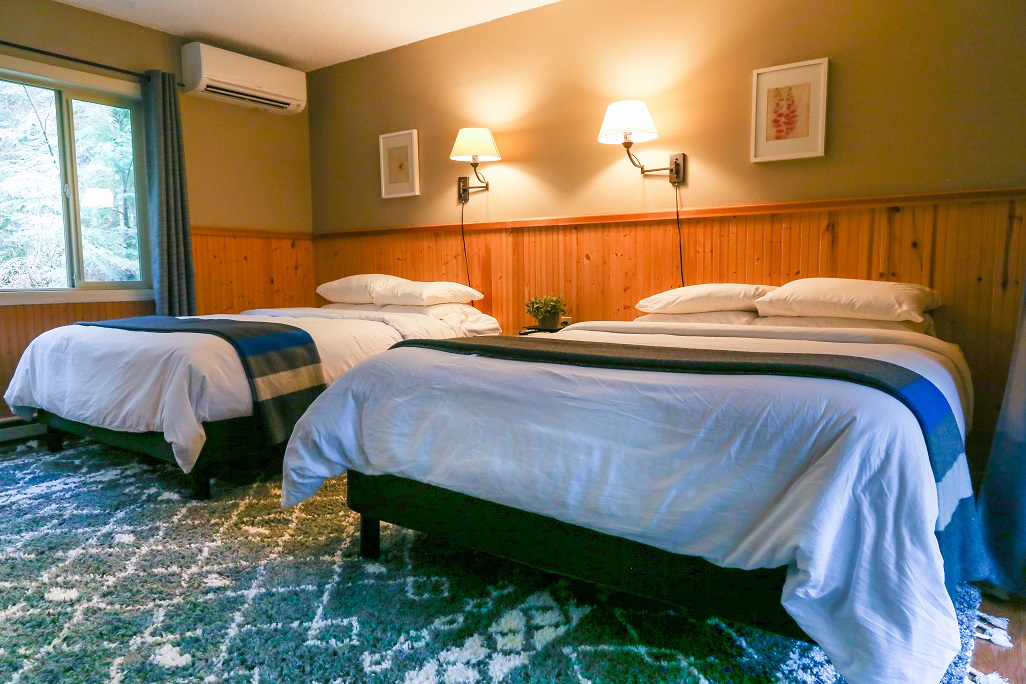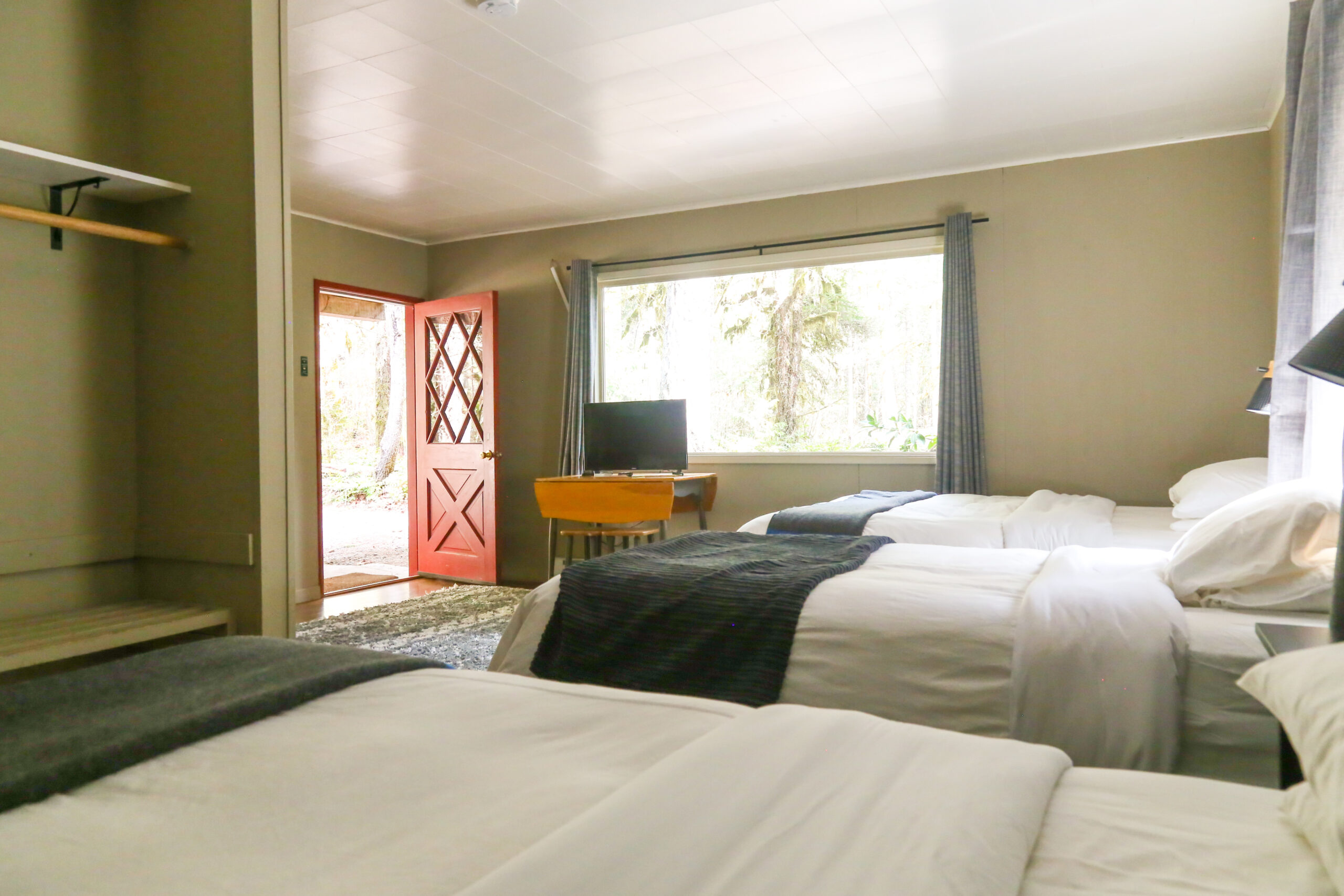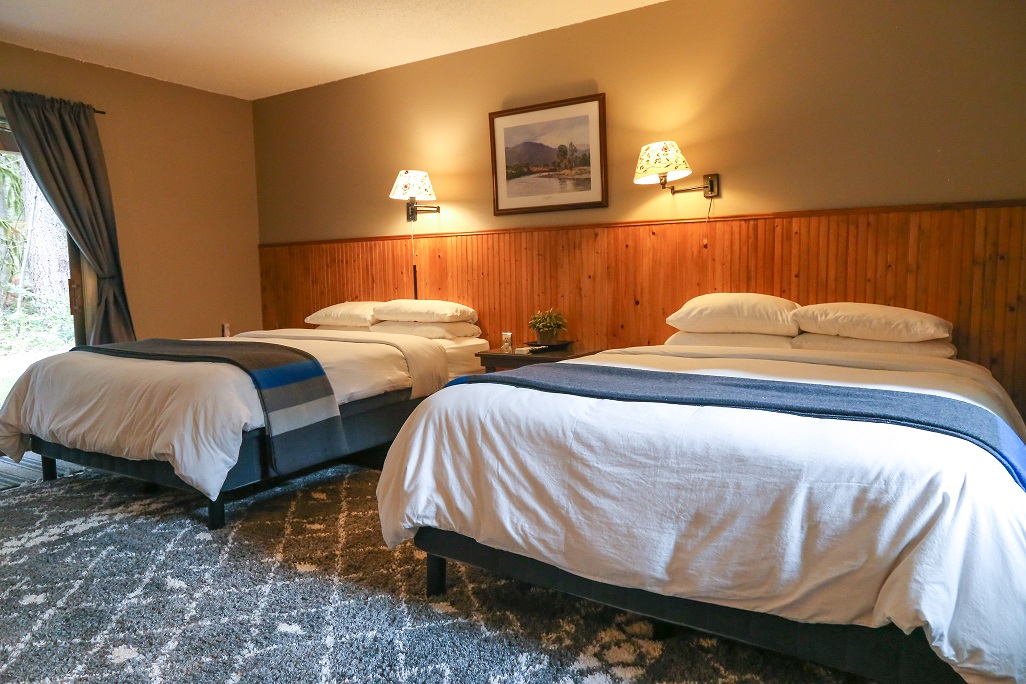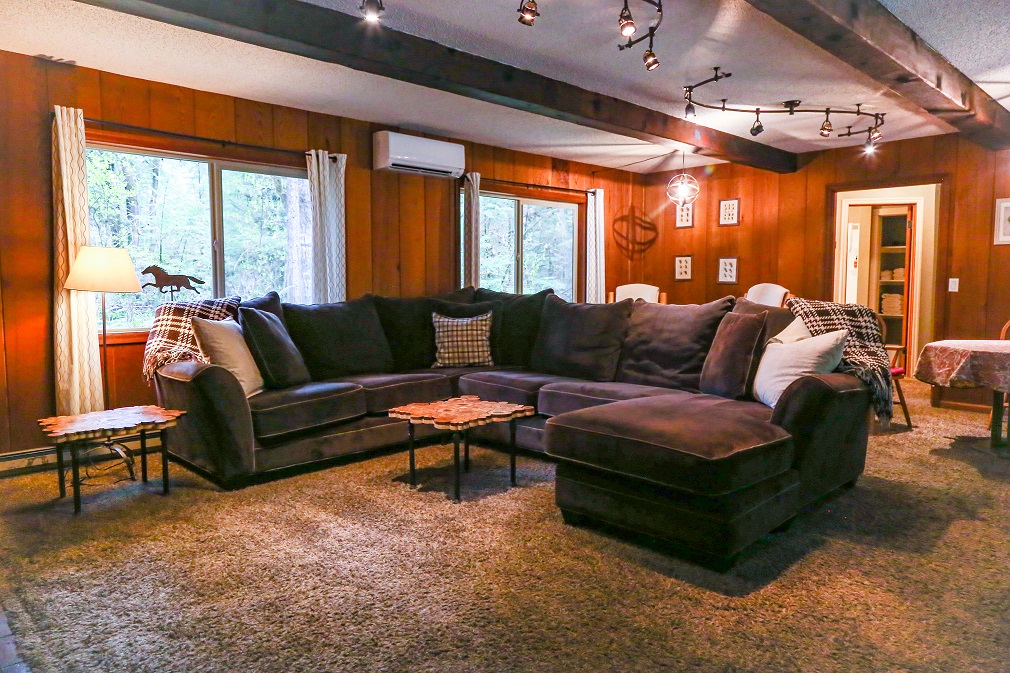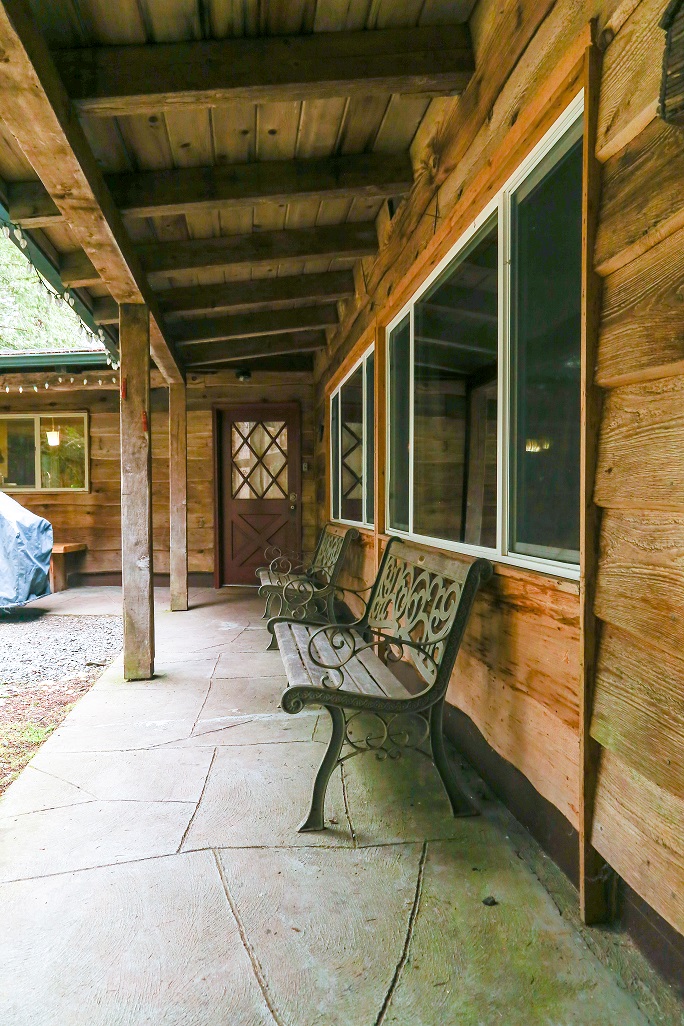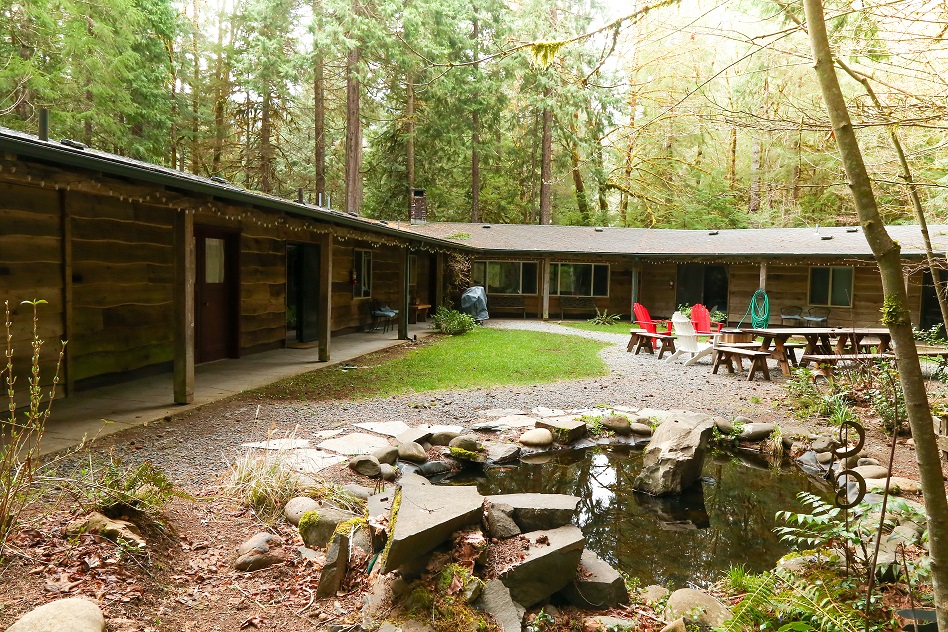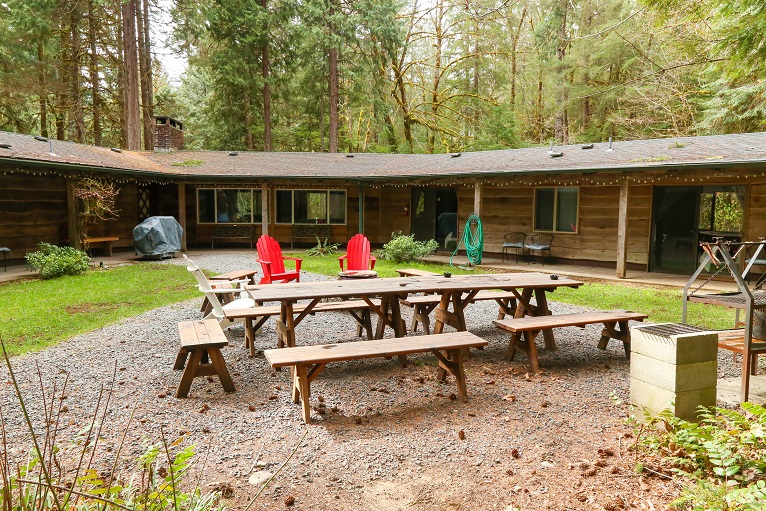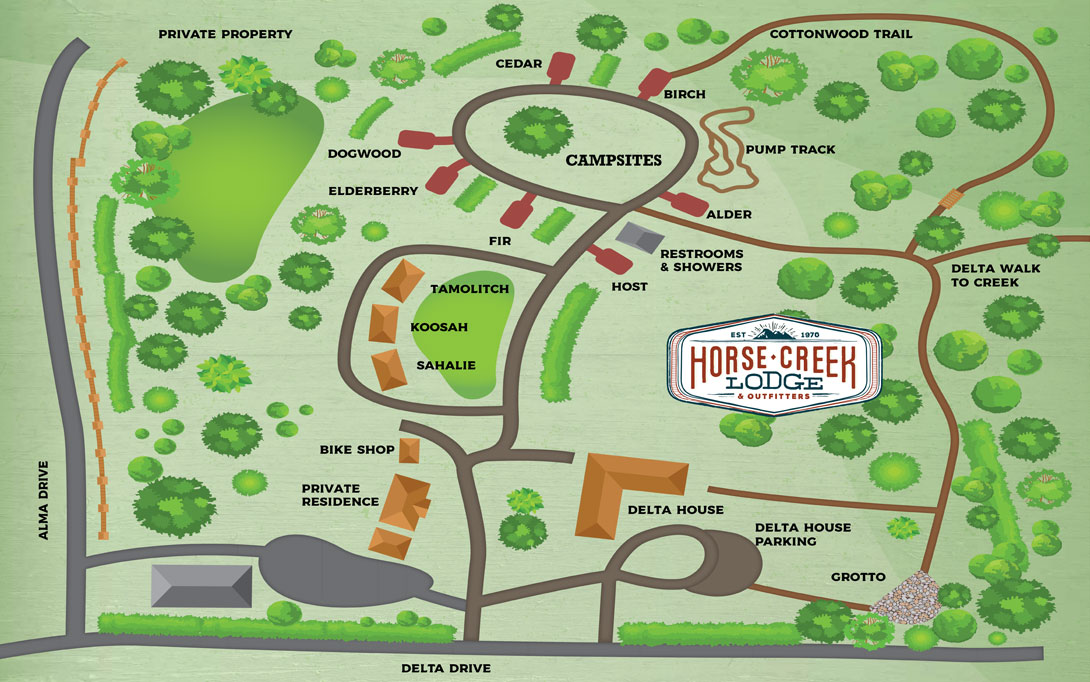 If you're having any trouble booking, or if you have questions about availability, please feel free to call or email anytime:
reservations@horse-creek.com, 541-822-3243
Perfect for Large Groups
The Delta House is perfect for large groups looking for lodging near the McKenzie River.
This 3000-sq. ft. lodge has four bedrooms, four bathrooms, a living room, full kitchen, covered patio, and large courtyard for you to enjoy. With a total of ten individual beds (eight queen beds and two twin beds) among four large suites, it can comfortably sleep anywhere from 10 to 16 guests.
Curl up in front of our cozy wood-burning fireplace in the living room and play a friendly round of poker at our game table. If the weather's nice, you and your family can gather around the outdoor fire pit and enjoy the fresh mountain air. It's the ideal accommodation for anyone looking to reconnect with nature without sacrificing comfort.
Want to entertain while you're here?
The kitchen can serve up to 20 guests, and the living room features a massive fireplace, a poker/game table, and lots of cozy seating. You and your guests can enjoy the area's beautiful scenery while relaxing on the covered porch. If it gets too chilly outside, put some logs on and huddle around the fire pit! You can even cook dinner on our charcoal barbecue to maximize your time outdoors.
If you're looking for a place to stay near Belknap and Cougar Hot Springs, Hoodoo Ski Resort, or Tokatee Golf Course, look no further than the Delta House. It has everything you need for a fun and relaxing vacation in the heart of McKenzie Bridge.
---
Meet Your Hosts: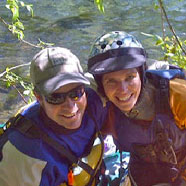 Gary and Alyssa Brownlee have been the proud owners of Horse Creek Lodge & Outfitters since 2011. They're a family of four (plus one pup!) who love living in the woods of Oregon and are looking to share their love of the outdoors with their customers and guests. Read More »