Fun and Easy!
High-Quality ATLAS Snowshoes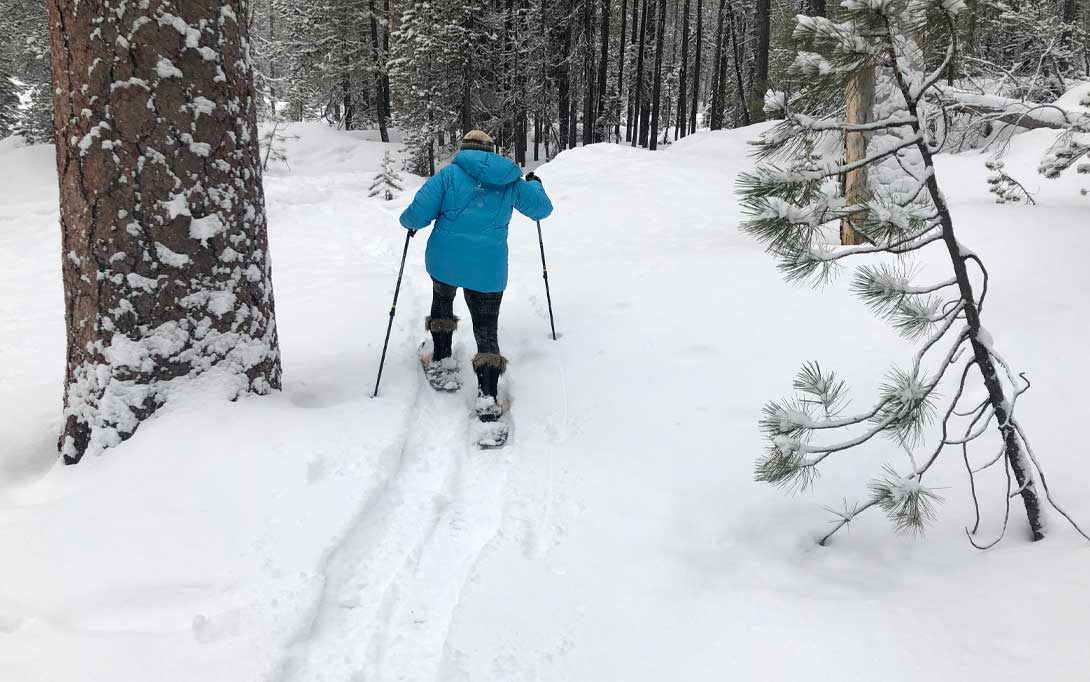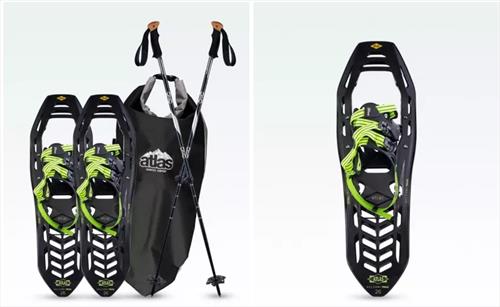 Want to have fun in the snow without the crowds, expensive gear, lift tickets, and lessons? Snowshoes are a fantastic way for whole family to explore and enjoy the beauty of winter! We've made it easy for you by partnering with Atlas Snowshoes to offer you top-of-the-line snowshoe packages at a reasonable price, right here at Horse Creek Lodge!
Take to the trails with Atlas's Helium-TRAIL, an ultra-light composite snowshoe that's certain to become your go-to for less extreme winter hikes. Also a great snowshoe for beginners, the Helium-TRAIL features the comfortable and easy-to-use Wrapp™ Trail binding which uses forefoot webbing straps and a TPU heel strap to provide a secure, full-foot fit. Not lacking in traction, the Helium TRAIL crampon's forefoot-aligned tempered steel tangs coupled with the steel traction rails provide the grip needed when trails become packed down or uneven. With a sleek design aesthetic and a reasonable price tag the Helium-TRAIL is certain to become a favorite of winter trailblazers worldwide! Includes one pair of Helium TRAIL snowshoes, one pair of Trail Walking 2-piece poles and a snowshoe tote.
For the smaller adventurers in your group, the Spark is our performance snowshoe for kids and provides the same excellent features and function as our adult snowshoes. The lightweight youth V-Frame™ provides efficient flotation in deep snow while a toe crampon and heel cleat provide the traction needed on varying snow conditions. The simple Grom binding provides a natural fit and feel with a webbing forefoot strap and silicone heel strap that hold securely and make it easy to put these snowshoes on and take them off.
And for the tiniest, with the fun Atlas snowflake footprints left in the snow with each step, the Mini snowshoes are the perfect tools to instill a love of snowshoeing at a young age and groom the next generation of winter adventurers. The easy-to-use Grom binding delivers a comfortable, secure fit and the binding's easy to use heel strap design means parents spend less time kneeling in the snow.