Pre- or Post-Ride Shuttle
5 to 6 Hours on Trail
For Intermediate to Advanced Riders
Hikers and Backpackers are welcome!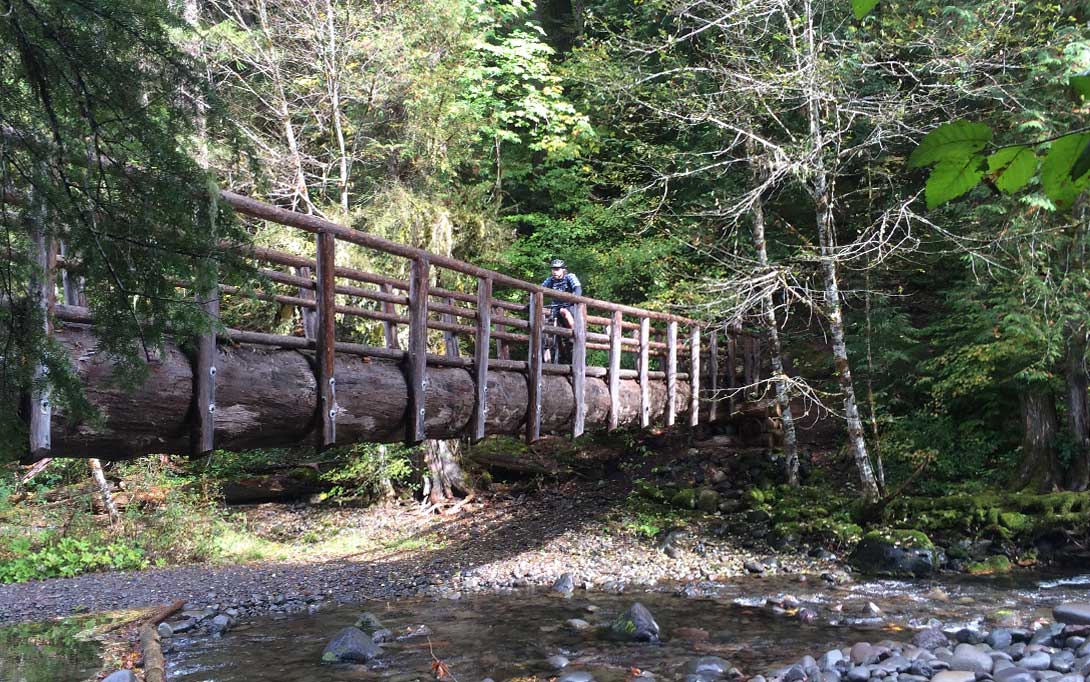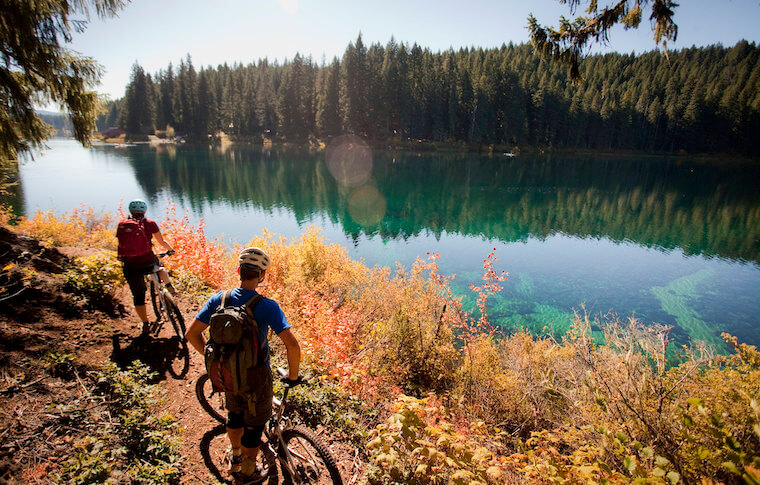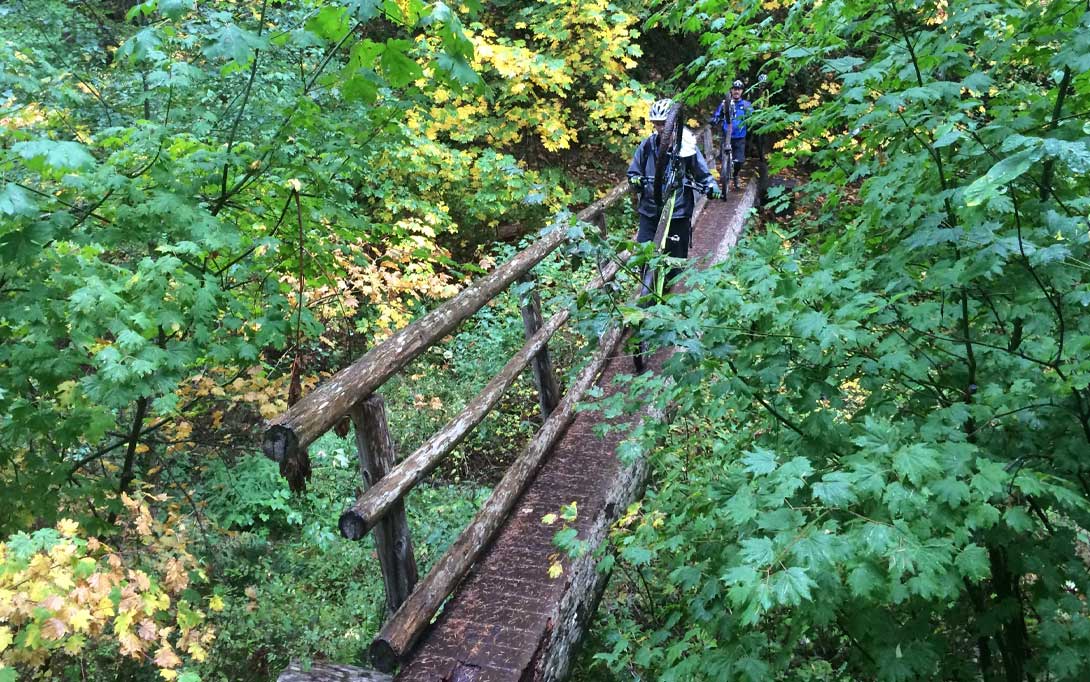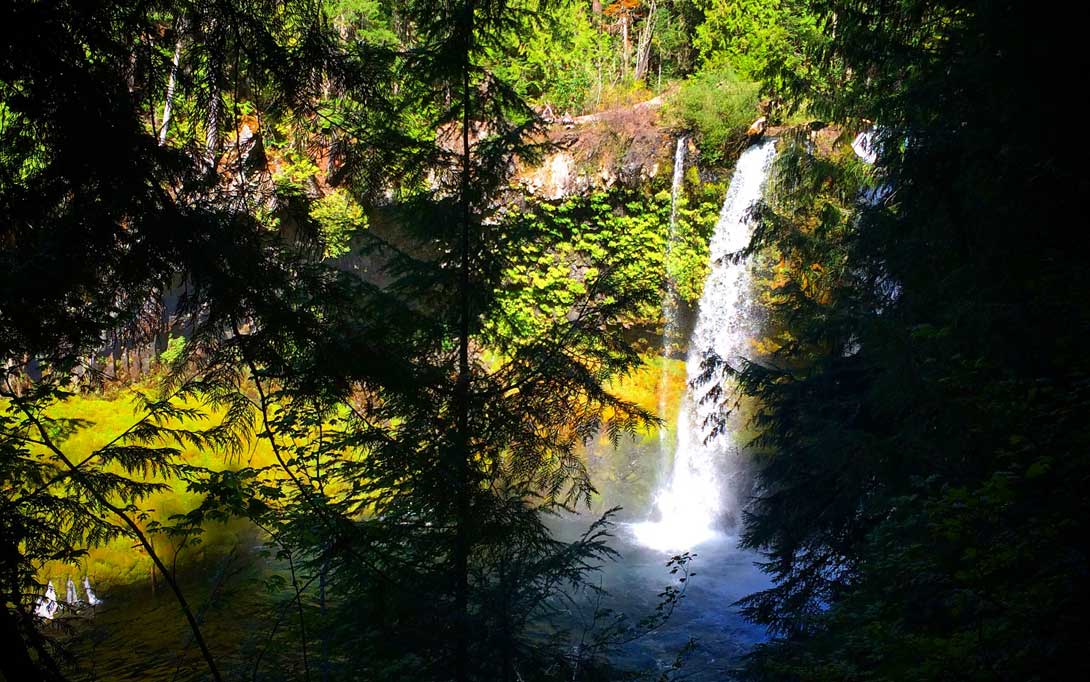 SEPTEMBER 29, 2023
THE MCKENZIE RIVER TRAIL IS OPEN FROM THE TOP (near Fish Lake) TO THE BLUE POOL.
The McKenzie River Trail (MRT) is one of the most well-loved trails in the country, and for good reason! With over 25 miles through beautiful scenery like waterfalls and lava beds, the McKenzie River Trail is ideal for mountain bikers  & hikers of intermediate ability. Our shuttle is a great way to get to this amazing trail without having to worry about transporting your gear — simply meet us at Horse Creek Lodge, and we'll help you get set up. Then, once you're back at the end of the day, you're welcome to wash your bike, have a hot outdoor shower, or just hang out!
How It Works
Meet us at Horse Creek Lodge, our starting point for those boarding the pre-ride or pre-hike shuttle. It's about one mile west of the end of the McKenzie River Trail and is the first stop on our journey. Once you arrive, we'll load up you and your bike and hit the road. You'll be able to take the trail at your pace, but it's typically around 5 to 6 hours total.
When you finish your ride, simply continue down the highway for one mile from the lower trailhead and take a left turn toward Horse Creek Lodge.
Please note that riders have the option of both a pre-ride and post-ride shuttle but do not need to do both. Once you're on the trail, if you need to be picked up mid-ride or hike, we are happy to help if we are available, but you will be charged accordingly. 
---
McKenzie River Trail Map