5 to 6 Hour Tour
Suitable for all Skill Levels
Wetsuit & Booties Included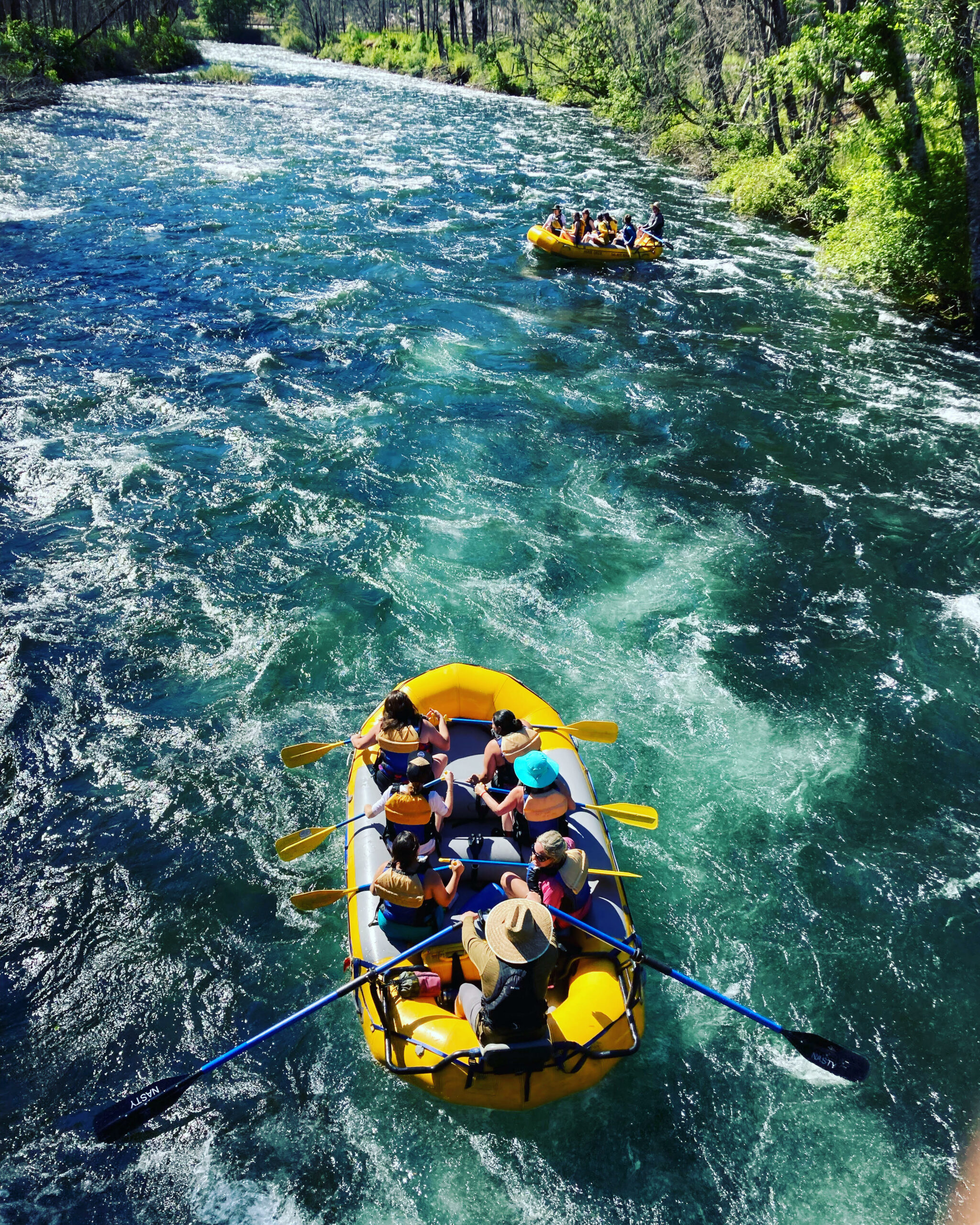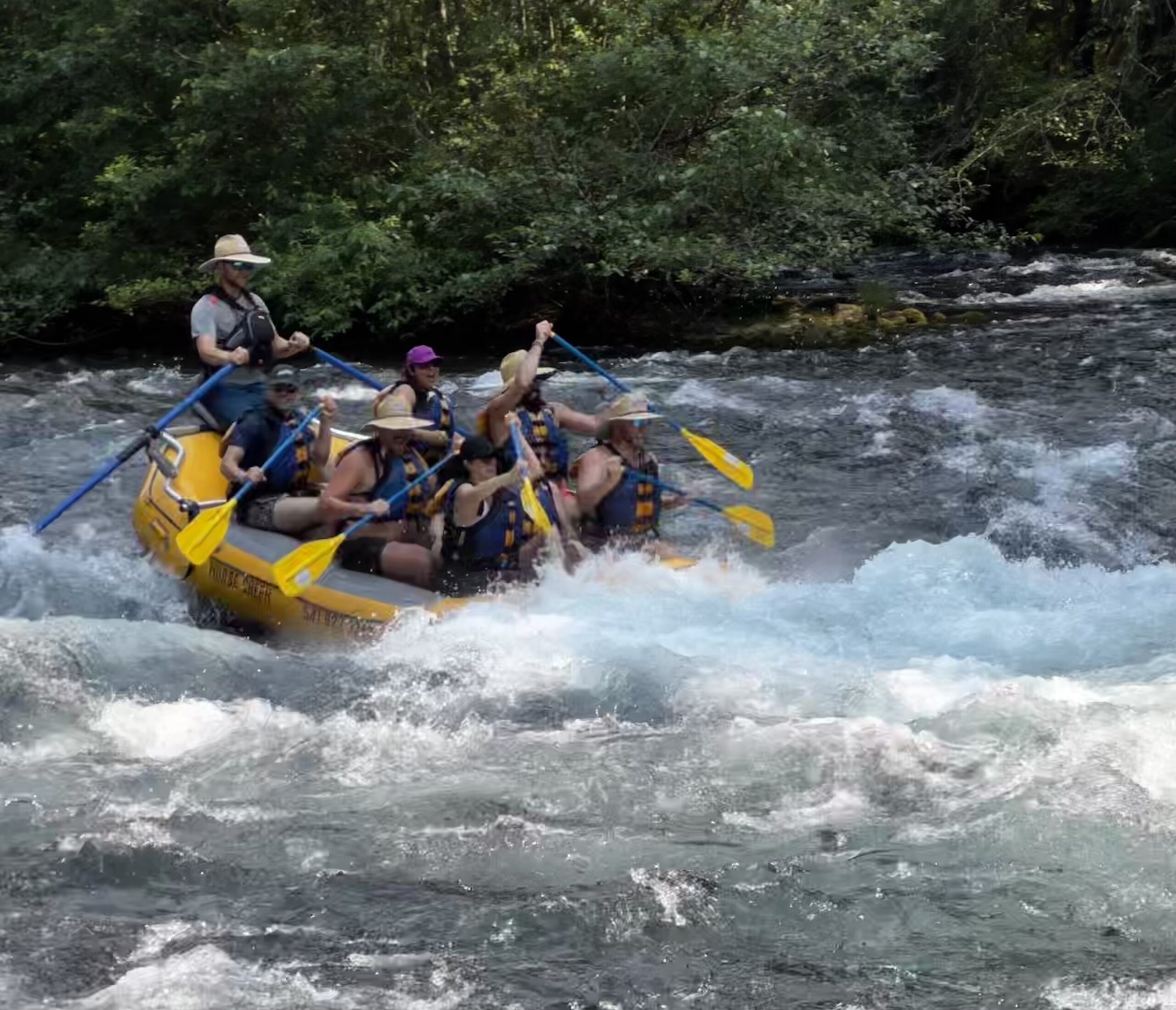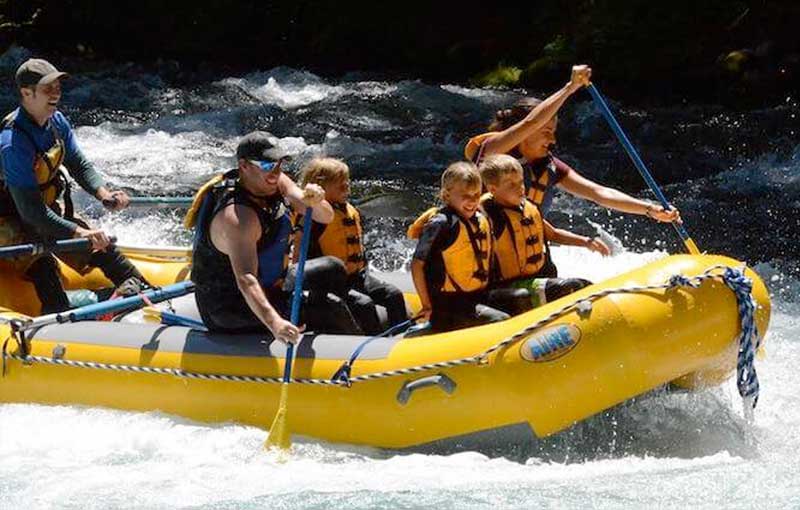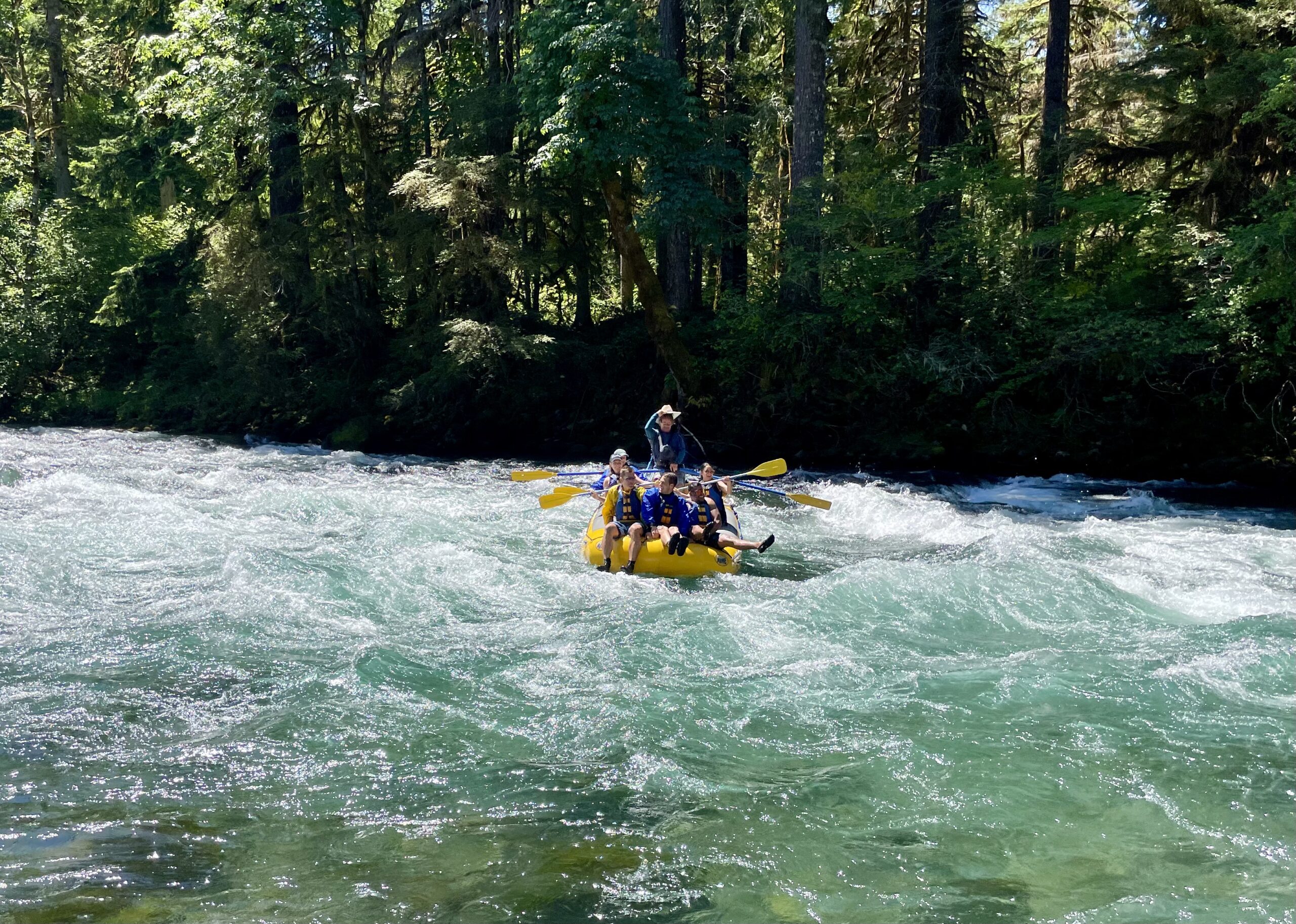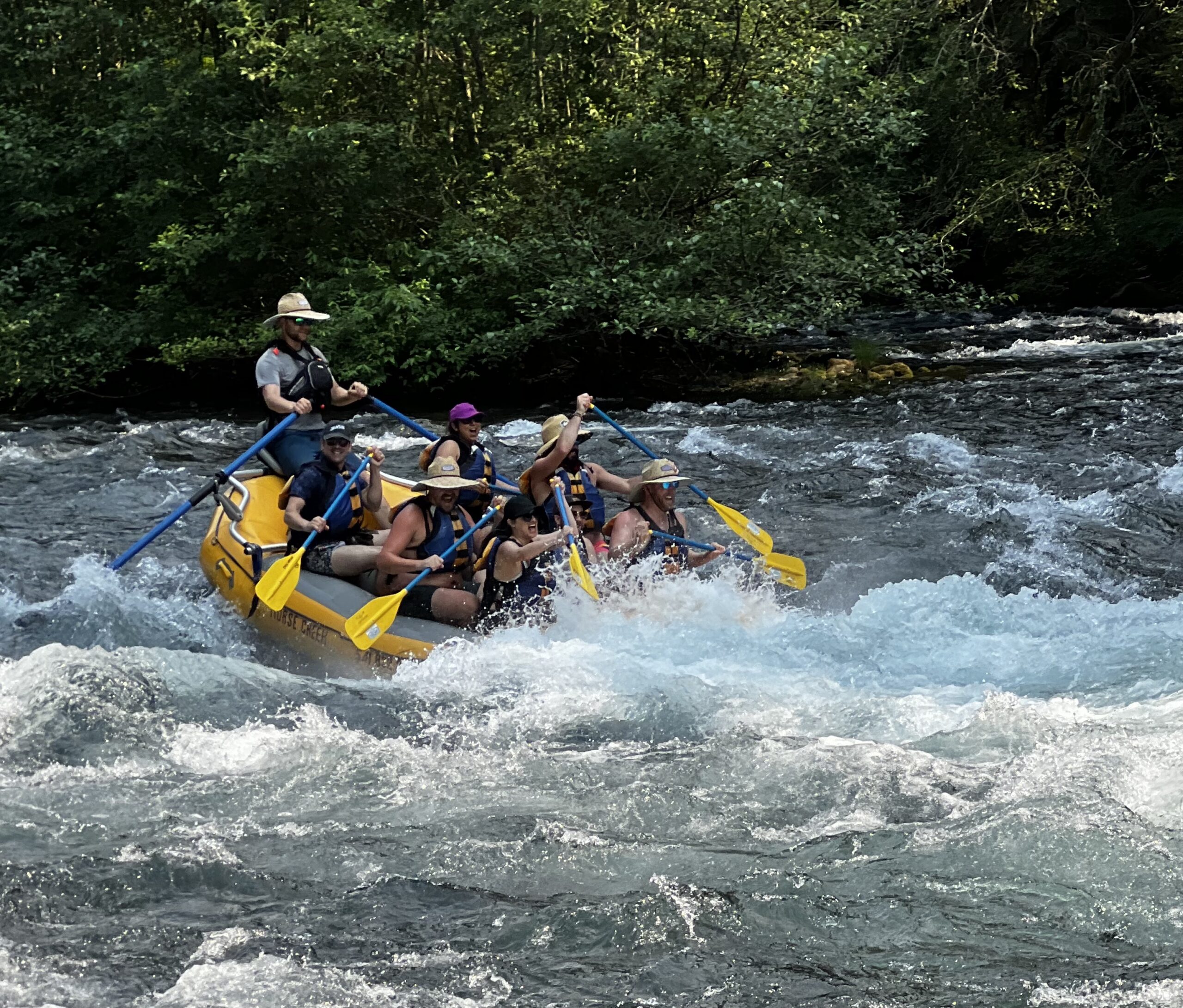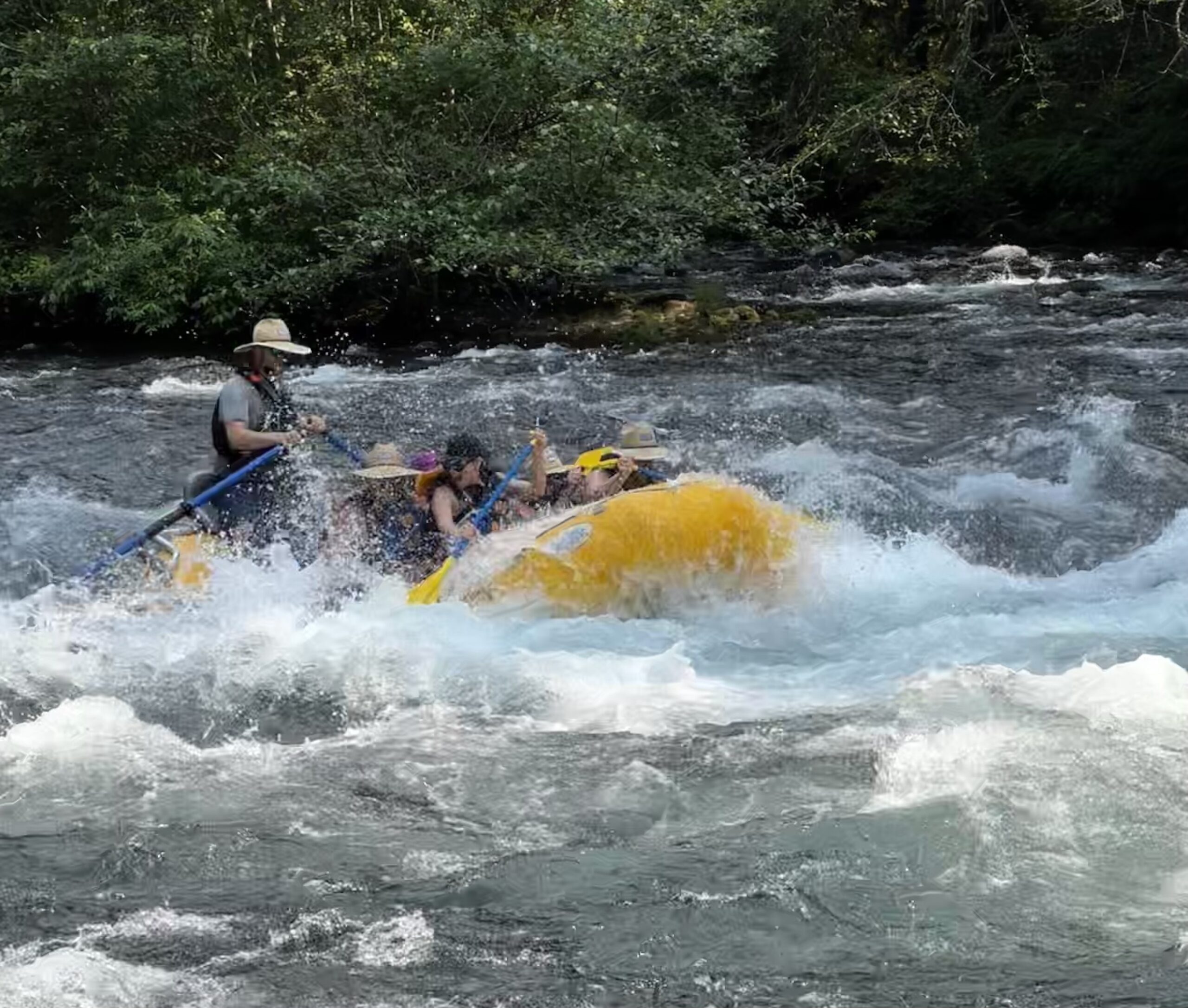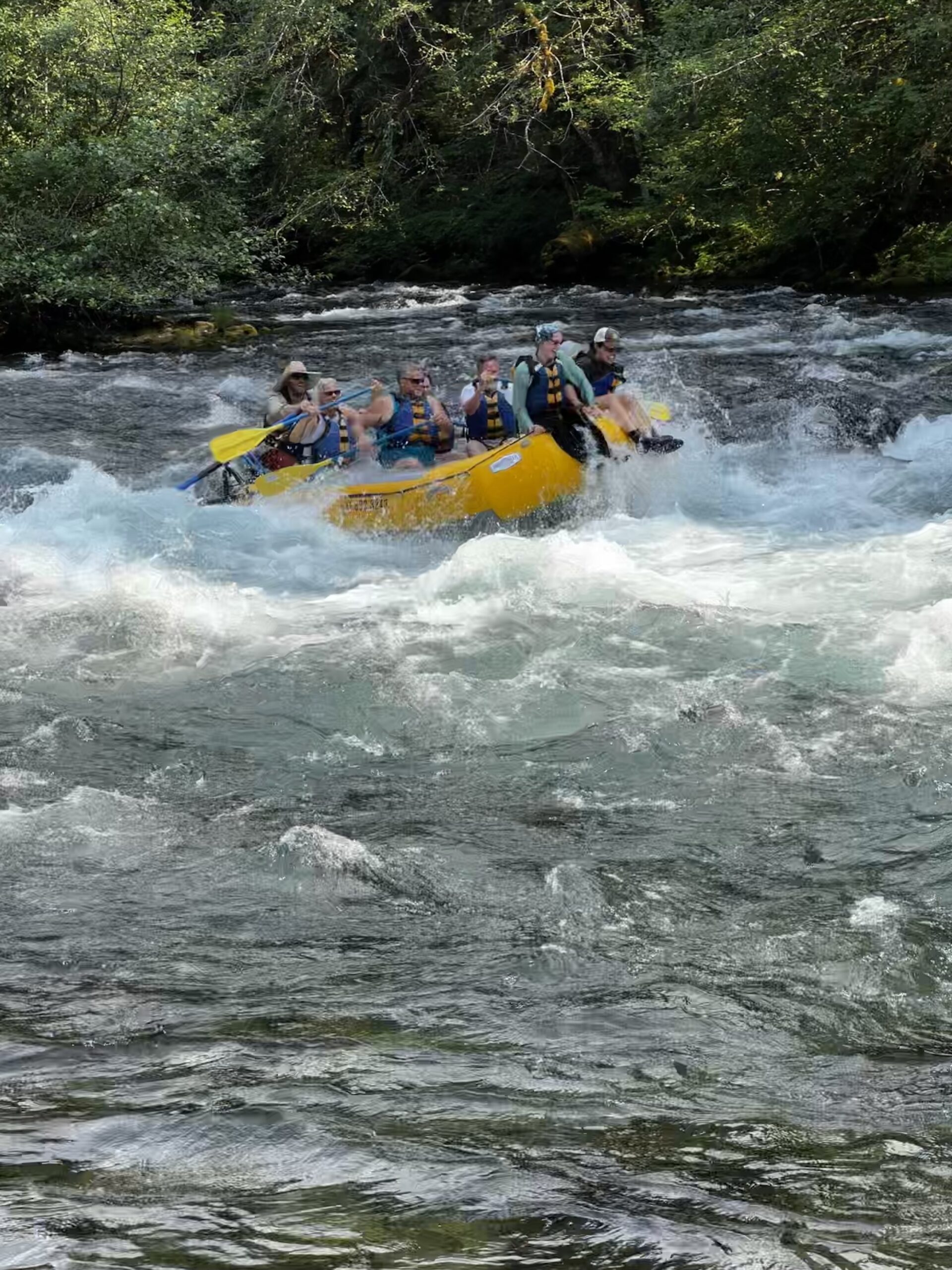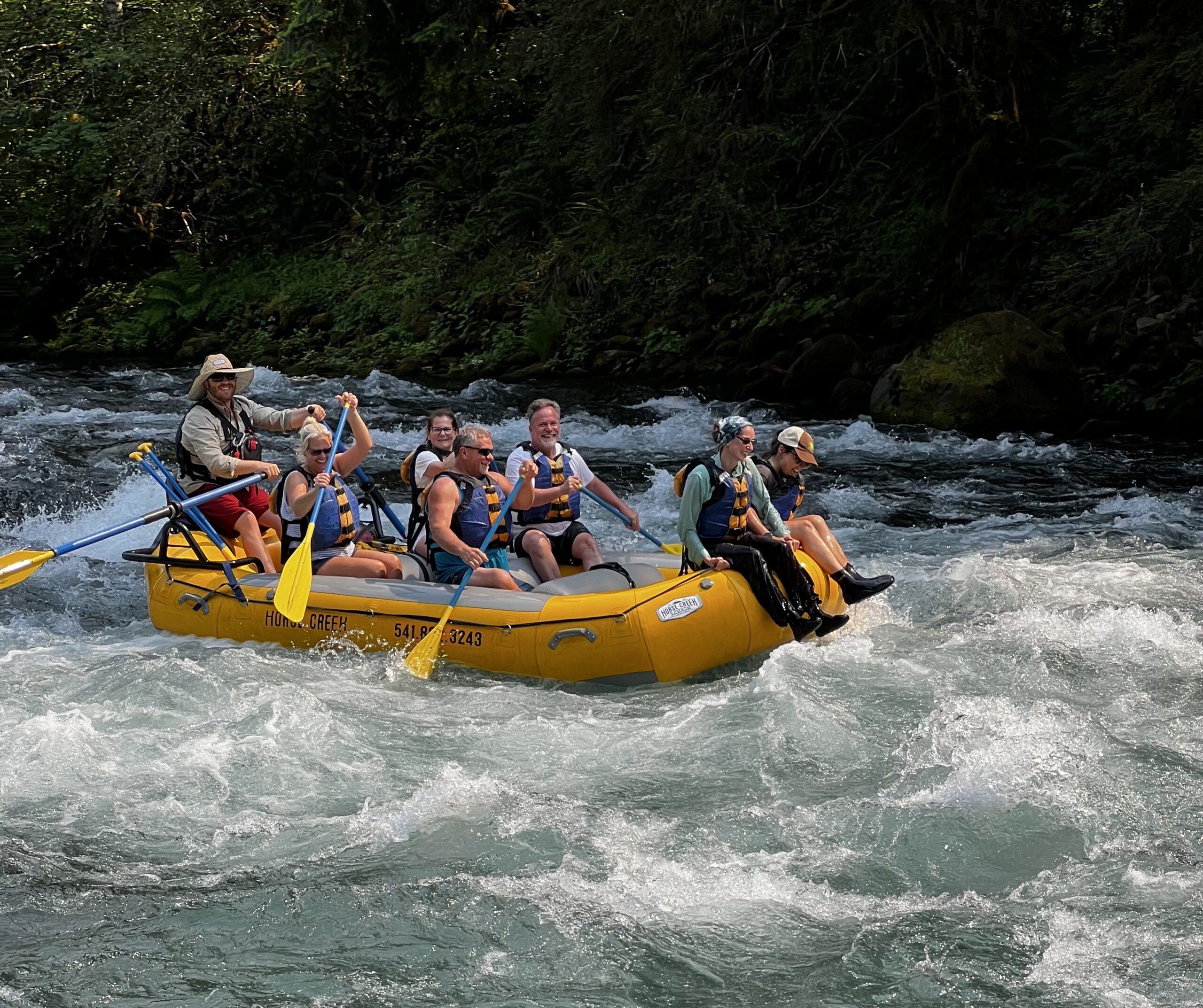 August 18, 2023
We are still offering rafting trips on the McKenzie River. The Lookout Creek Fire has caused some of the boat ramps on the upper section to remain closed until further notice but we are still able to offer half-day and full day trips on the lower section.
IF YOU HAVE ANY DIFFICULTY MAKING RESERVATIONS ONLINE, OR IF IT APPEARS WE ARE SOLD OUT, PLEASE CALL OR EMAIL US. THANK YOU, AND WE APOLOGIZE FOR ANY INCONVENIENCE.
If you're looking for exciting river rafting in the state of Oregon, look no further than a raft trip down the McKenzie River! Just over an hour from Eugene or Bend, you can experience exciting twists and turns without sacrificing your safety on our popular full-day float — get ready to make an unforgettable memory!
Our float trips are family friendly and great for beginners. As long as you're at least 5 years old, you're more than welcome to join us!
Flowing out of ancient lava beds, the pristine McKenzie River meanders through some of the most lush and beautiful old growth forests in Oregon. As a class II and III river, it is appropriate for paddlers age 5 and older of any experience level. Your guides are well-trained and know the ins and outs of river rafting, so you've got nothing to worry about except having fun! Whether you're looking for a mild or wild adventure on the beautiful McKenzie River, Horse Creek Lodge & Outfitters can accommodate you!
We'll take care of all the details and provide you with everything you need for a great day, including a wetsuit, booties, splash jacket, personal flotation device, and a helmet if you'd like one! You won't go since our full-day trip includes a stop for beautiful and delicious catered riverside lunch!
How it works:
Our full-day rafting adventure allows you to experience 17 miles of the best whitewater the McKenzie River has to offer. We'll start the day by meeting at the Upper McKenzie Community Center  at 9:00 AM where you'll meet your guides and get all the gear you need for your adventure. We'll transport you to the boat launch, a 5 to 10-minute drive from the Outdoor Center, and then start rafting! After an amazing day on the river, including stops for swimming, sight-seeing, and picnicking, you'll arrive at the boat ramp, at which point your guides will load up the rafts, and transport you on another 5-minute drive back to the McKenzie Outdoor Center.
Looking for a shorter adventure? Consider our half-day rafting trip!
---