Sleeps 4-6
2 Bedrooms
Full Kitchen
Wood-Burning Fireplace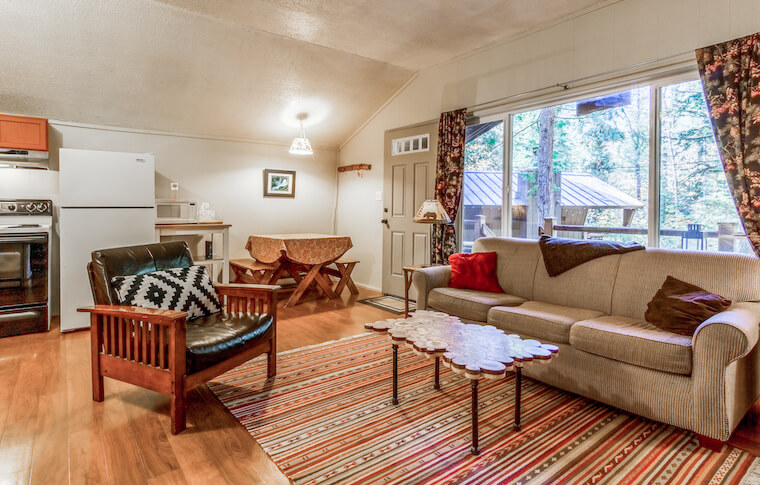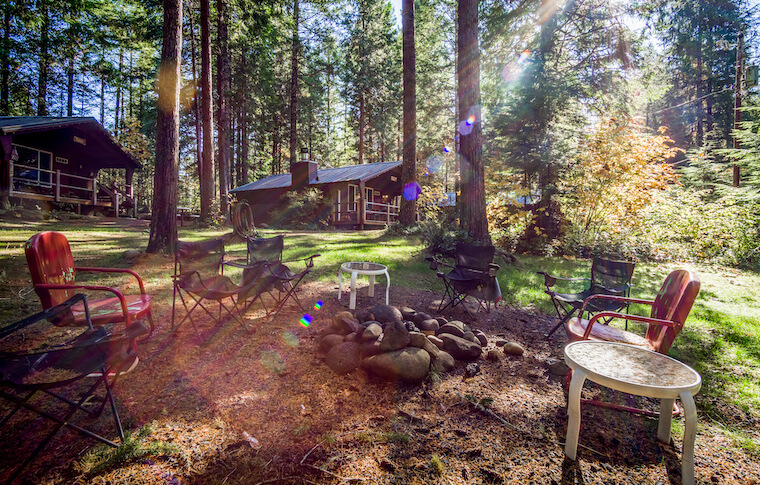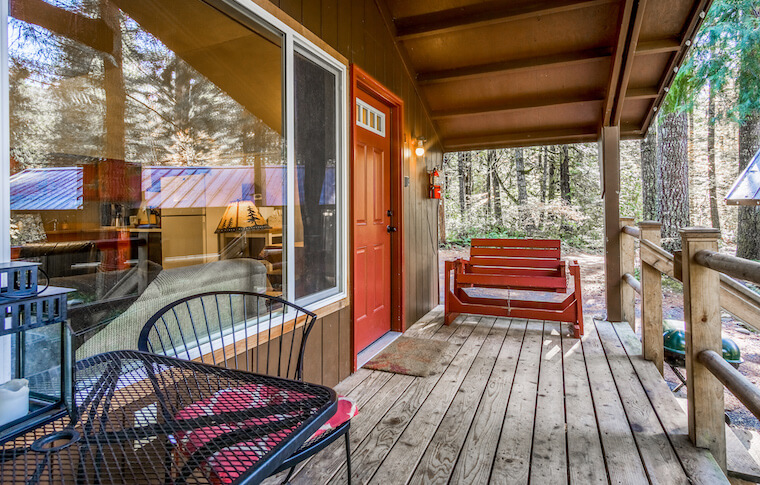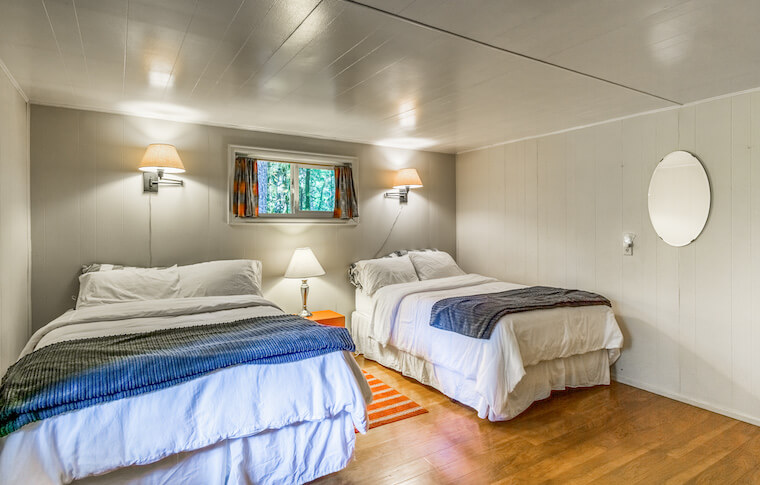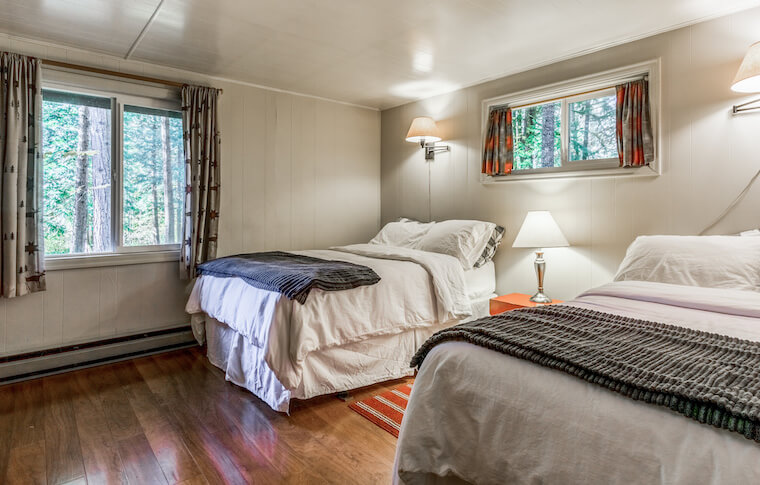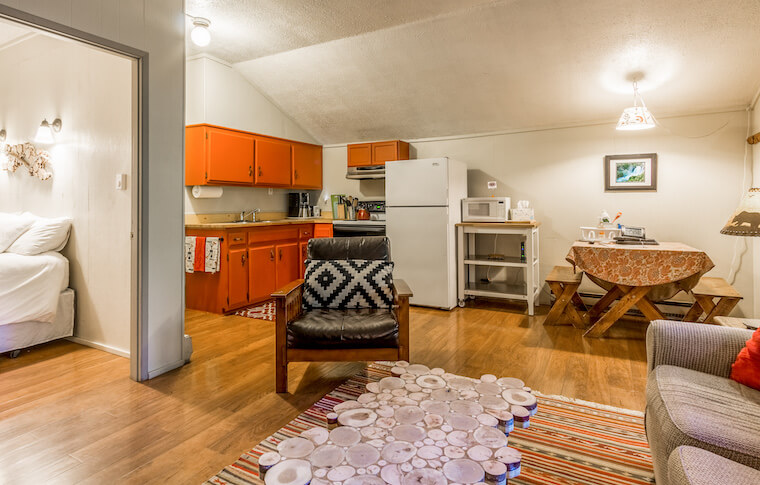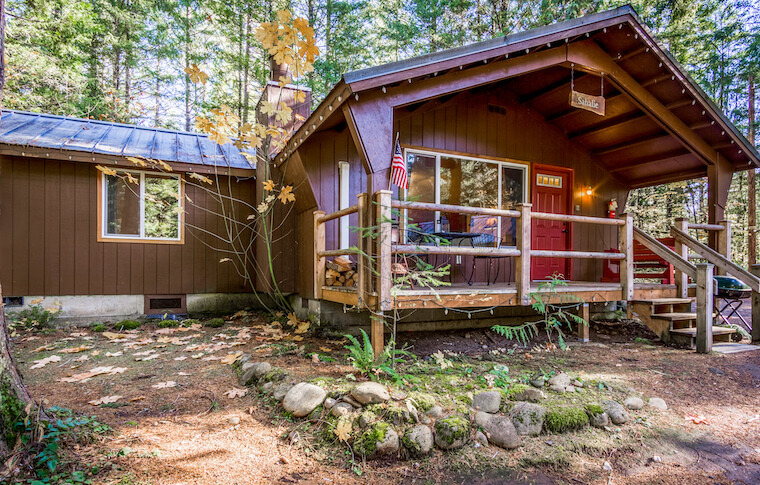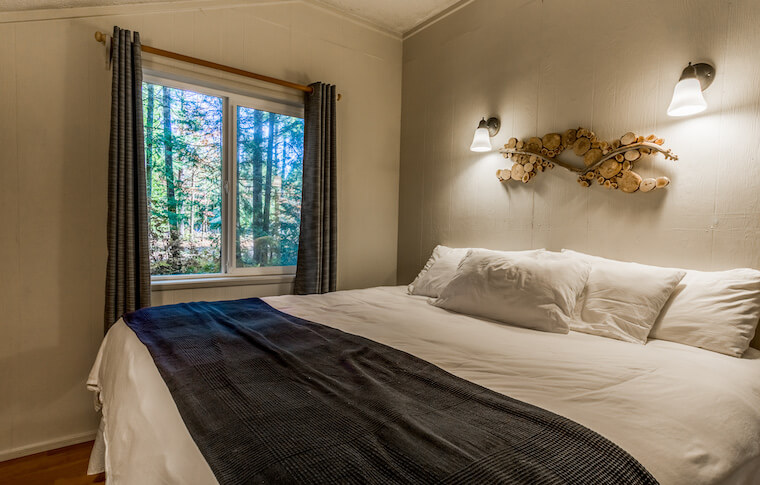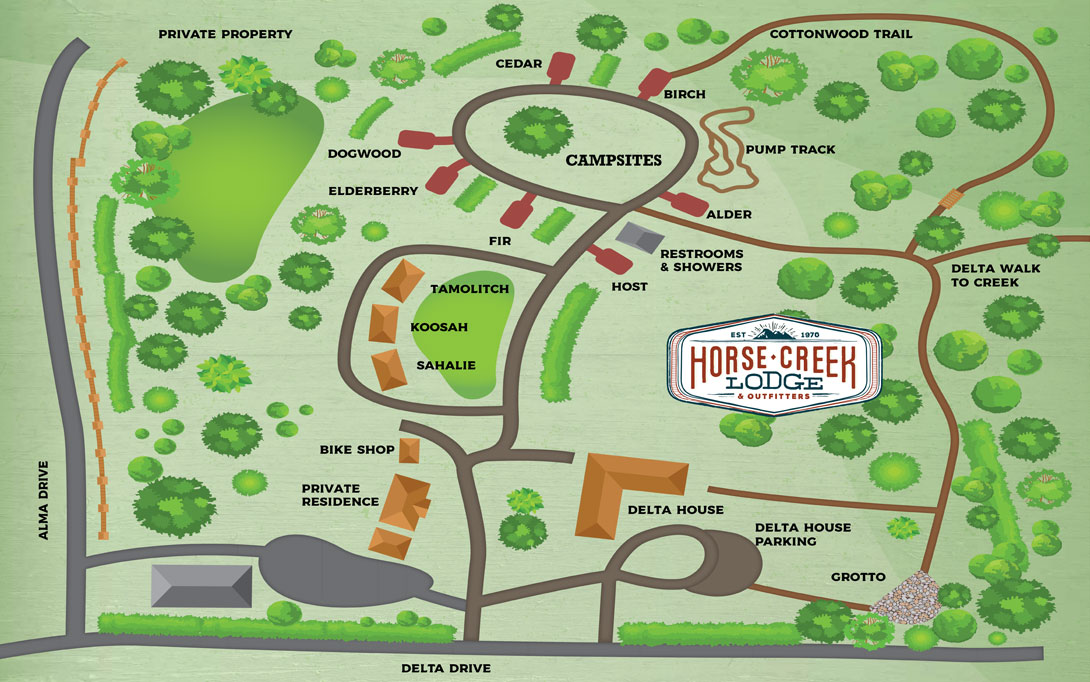 Near Hoodoo Ski Area and several Hot Springs, it's the perfect winter getaway!
Named after Sahalie Falls, one of Oregon's most beautiful waterfalls along the McKenzie River Trail, Sahalie Cabin is nestled among towering cedars and Douglas firs. Sahalie Cabin is a great option for both medium-sized families and small groups. With 5 individual beds spread across two bedrooms and a living room, this lodge sleeps anywhere from 4 to 6 guests. Visitors can cook their meals in our full kitchen or outdoors on our barbecue. And, if the temperature gets too cold for your liking, curl up by the wood-burning fireplace or turn on your mini-split heat pumps! Various sleeping arrangements and modern amenities make this cabin an excellent choice for those staying in McKenzie Bridge.
For those who want to explore the outdoors, rent one of our stand-up paddleboards or mountain bikes, or book a guided whitewater rafting trip and explore along the McKenzie River. There are plenty of activities to choose from! Wind down in the evening in front of the fireplace, or enjoy a campfire around Sahalie cabin's private fire pit!
The Sahalie Cabin is your ideal accommodation in McKenzie Bridge. It's near Belknap and Cougar Hot Springs, Hoodoo Ski Resort, and Tokatee Golf Course, meaning you're never far from the best of what Oregon has to offer.
---
Meet Your Hosts: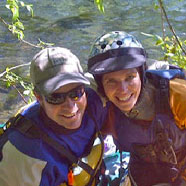 Gary and Alyssa Brownlee have been the proud owners of Horse Creek Lodge & Outfitters since 2011. They're a family of four (plus one pup!) who love living in the woods of Oregon and are looking to share their love of the outdoors with their customers and guests. Read More »