Helmet Included
Bikes by Giant & LIV
Kids' Bikes Available
New for 2022: Transition Bikes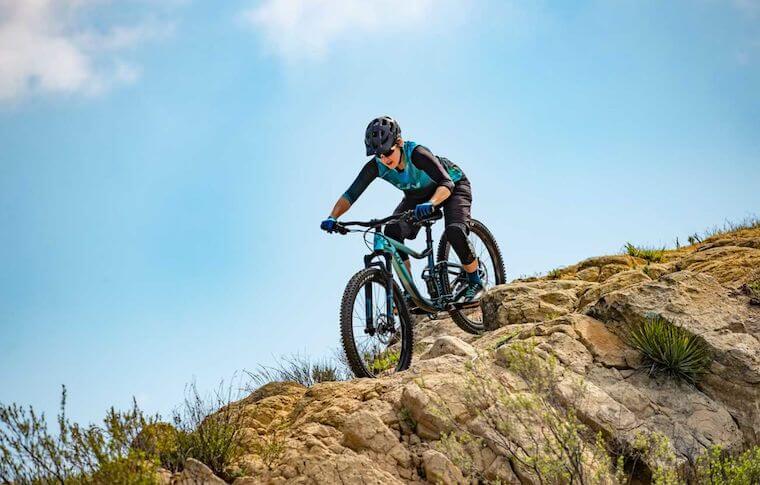 NEW GIANT AND LIV BIKES HAVE  ARRIVED! WE'RE SELLING OUR 2021 FLEET AND HAVE A FEW LEFT. MESSAGE OR CALL IF YOU'RE INTERESTED!
Want to try out some of Oregon's best trails but don't have your own ride? Not to worry—Horse Creek Lodge & Outfitters has bike rentals available! You can soar down the McKenzie River Trail, O'Leary Trail, or Olallie Trail on a high-quality mountain bike. We have a range of kids' sizes as well, so you can bring the whole family along!
Current Mountain Bike Offerings:
2022 Transition Sentinel NX The new Sentinel NX is a hard-charging bike that does it all! With its Speed Balanced Geometry, you'll feel agile and confident no matter how steep the terrain is, or how fast you're riding.
2022Transition Ripcord All of the features and the quality of an adult bike, but in a sweet smaller package that kids can shred!
Giant XTC Jr
Lightweight and trail-ready, this little dirt shredder gives them multiple gears to tackle hills and a durable build that will keep up with their adventures.
Giant Trance X 29 2
The Trance X 29 has longer suspension travel and adjustable geometry, this aluminum bike delivers hard-charging singletrack fun!
LIV Intrigue Advanced
With the ability to tear down technical descents and climb up chunky, steep terrain, Intrigue comes to life flowing around berms and dancing over features.
Why Rent from Horse Creek Lodge & Outfitters?
We offer a range of high-quality mountain bikes that are suited for all the area's trails. Our range of kids' sizes means that your whole family can tag along!
We're McKenzie Bridge experts. We can share our recommendations for the best places for you to explore and give you the low-down on all you need to know about life in Willamette National Forest.
Not sure which of our state's many trails is best for you? Talk to us! We can recommend a path for you or point you to one of our shuttles.