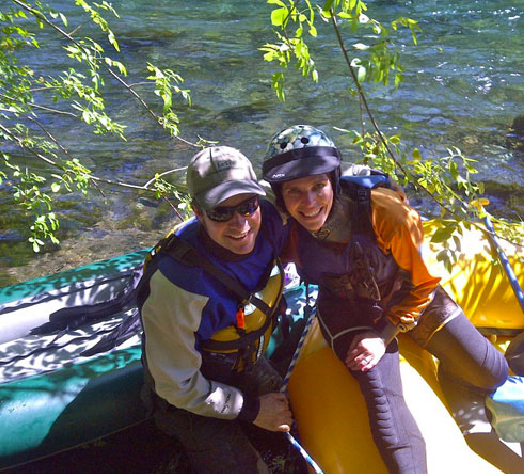 Gary and Alyssa Brownlee have been the proud owners of Horse Creek Lodge & Outfitters since February 2011. They're a family of four (plus one pup!) who love living in the woods of Oregon and are looking to share their love of the outdoors with any guests that come to visit. They've spent countless hours updating and remodeling their cabins to create a warm and beautiful retreat for anyone visiting the Willamette National Forest.
The Brownlees are experienced rafting guides as well as outdoor enthusiasts, and they can help you with anything you need to know about the McKenzie River Valley! Whether you're looking for the best mountain biking trails or just want to know a great place to bring your stand-up paddleboard, they've got you covered.
Horse Creek Outdoors LLC operates under a special use permit with the Willamette National Forest and is an equal opportunity outdoor recreation service provider. Come see for yourself what makes this area of the Pacific Northwest so special. You're always welcome with the Horse Creek family!